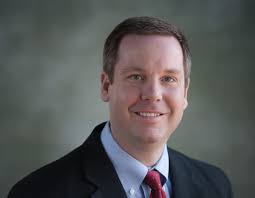 By Justin Smith
The Internal Revenue Service reported approximately 49.8 million returns have been filed through the end of February, which tracks similarly to the same period in 2019. Of the returns filed to date, 37.4 million will receive refunds worth $117 billion, and averaging $3,125 per return. Further, 35 million of the 37 million returns filed have elected for a direct deposit.
Filing season has now been open for slightly longer than a month, and the data shows again this year that the majority of taxpayers are receiving money back.
Nearly 156 million tax returns were processed in 2019, and almost 112 million of them received a refund. If you are one of those 110-plus million taxpayers anticipating a refund, now is a good time to consider how you will put it to work for you.
Here are a few options worth considering when determining how to spend your tax season windfall:
Pay off debt – Credit card debt is expensive. Many studies show that Americans carry more than $5,000 of credit card debt on average. High interest rates can greatly magnify the cost of whatever you purchased on the card, so putting a large cash payment onto such debt helps to reduce the stress on your cash flow.
Save for retirement – Now is a great time to open an Individual Retirement Account (IRA) or contribute to it to help fund your future retirement. Never assume Social Security will be enough to sufficiently fund their retirement lifestyle, so contributing to a traditional or Roth IRA (talk to an investment advisor about the best options) and investing the funds in long-term growth opportunities can help to provide a comfortable retirement lifestyle. Also consider taking your existing traditional IRA or 401k rollover and converting it into a Roth IRA to maximize your tax-free retirement options.
Invest in non-retirement accounts – The Coronavirus scare is real and has significantly depressed the markets. Buying opportunities are plentiful for long-term investors. Consider investing in tax-advantaged retirement accounts such as IRAs, or putting money into non-retirement accounts that you can take profits from anytime.
Save it – You will not build significant wealth in low-yield savings accounts, but the value of immediate access to liquidity for emergencies cannot be overstated. Financial experts encourage you to have three to six months of living expenses available in the event of a job loss or unexpected catastrophe. Use your refund to bolster your liquid cash in an FDIC-insured savings account can help you meet that objective. Liquidity provides a great deal of comfort in uncertain times and helps reduce your dependence on living paycheck to paycheck.
Be generous with it – Americans are also some of the most generous people in the world, and a windfall presents a great opportunity help others.
Invest in yourself and your family – Go back to school, learn a new skill, or start a new business with your refund serving as seed money.
Enjoy it – It's your money!
Regardless of what you choose to do with your money, the fastest way to obtain it is to e-file your return with a direct deposit of the refund. April will be here before you know it, so don't delay.
Justin Smith is a licensed certified public accountant in Opelika, specializing in individual and small business tax and accounting. He can be contacted at 251-209-2579 or Justin@JSmithCPA.net. His website is www.jsmithcpa.net.