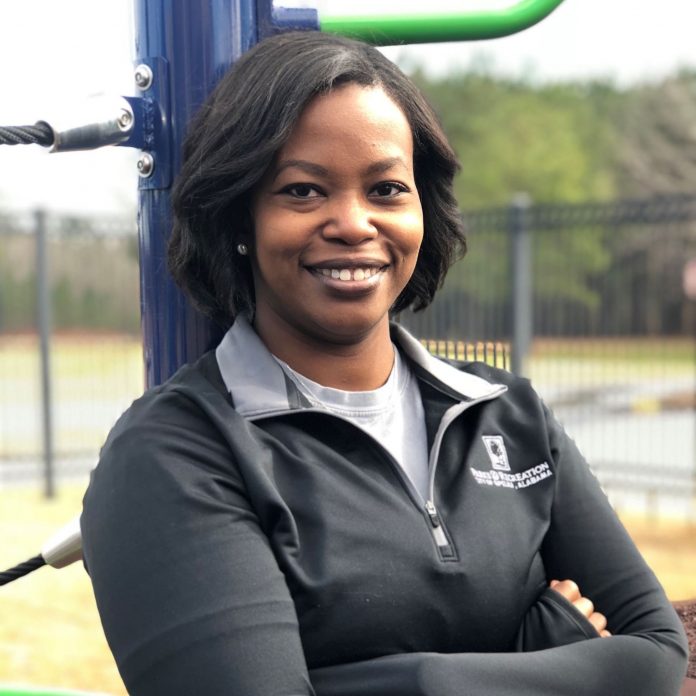 By Tyler Roush
For the Opelika
Observer
Patrice Lipscomb started at the Opelika Sportsplex front desk 10 years ago.
After recently being named the assistant director for Opelika's Parks and Recreation Department, Lipscomb worked her way from the bottom to become the replacement for Tommie Agee.
Following her time at the front desk, Lipscomb later became the center supervisor at Covington Recreation Center.
"It's all worthwhile," Lipscomb said. "You always have dreams of being an assistant or the head of the department, and to know that with all the hard work from being at the bottom and working your way up, it's all worth it."
Originally from Auburn, Lipscomb graduated from both Auburn High School and Auburn University before her time in Opelika, which Lipscomb now calls her second home.
During her time with parks and recreation, Lipscomb has helped develop a flag football
program, assisted with the preschool run inside Covington Recreation Center and most recently assisted with a mother-son blue jean ball.
As the replacement for Agee, a former fullback who played for Auburn and three teams in the NFL, Lipscomb said that she has learned "a lot" from the former athlete.
"You've got to manage your time because there is a lot going on," Lipscomb said. "But definitely managing your time and making sure that you take care of everyone."
Ten years after initially getting her foot in the door, Lipscomb will be returning to the Sportsplex within the week for her new position.