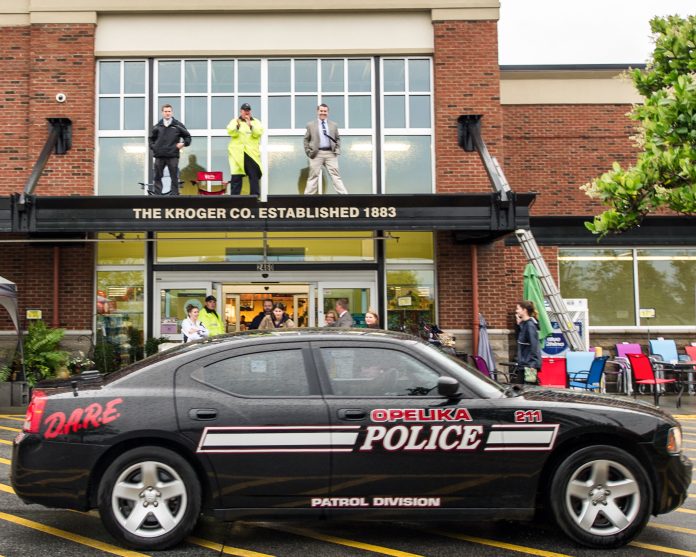 By Tyler Roush
For the Opelika
Observer
The annual Cops On Top event will be held on April 5 from 8 a.m. to 8 p.m. at the Opelika Kroger. An additional event will be running at the Auburn Kroger during the same timeframe.
The events are hosted by the City of Auburn and the City of Opelika police departments to raise money and awareness for the Lee County chapter for Special Olympics and Law Enforcement Torch Run.
Special Olympics athletes from the county will be present for a meet-and-greet with incoming and outgoing shoppers.
To Opelika's Capt. Bobby Kilgore, the event showcases the athletes.
"This is an extremely important cause," Kilgore said. "This is a great group of guys and girls, they put their hearts and souls into these games and they do well. We're absolutely excited to support them and help them in any way that we can."
Now in the event's fifth year, police officers from both Opelika and Auburn will be positioned on the roof and ground of either Kroger location to encourage donations.
In an effort to support the local Olympians, Kilgore said that the event encourages passing shoppers to not only donate, but to get to know the athletes as well.
"We would just encourage everybody to come out and take a second or two to talk to some of the guys and give us a little donation," Kilgore said.