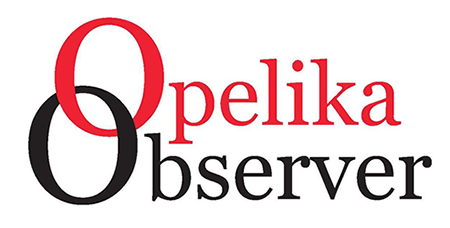 Contributed by the
city of Opelika
Opelika Mayor Gary Fuller and the city of Opelika are proud to announce that the city's Information Technology Department was recently recognized by the state of Alabama's Central Geographic Information System (GIS) team for its outstanding work with GIS ESRI mapping software.
"We were recently contacted by the State of Alabama central GIS team," said Stephen Dawe, city of Opelika Chief Technology Officer. "They were looking for cities or counties in Alabama that were using GIS mapping to better their communities. We shared many of the projects the city has engaged in both singularly and with Auburn University. The state had no idea how advanced our GIS system is and how much we have integrated into all our other city applications."
The city of Opelika is now the second city to add GIS content and data to The Alabama Location Intelligence Collaboration hub. Dawe and James Bush, GIS Associate for Opelika, are working to ensure the mapping data offered through the state can be used to enhance decision making and share data with citizens in an easy-to-understand format
Based on Opelika's sensor project, cemetery maps and sewer data monitoring, Bush has been invited to speak at the State of Alabama GIS peer group conference in the fall.
"An additional benefit of being a partner with the state is that the state pays for all the data hosted within the State Hub, thus reducing the load on our GIS systems and the cost of us hosting GIS data in the cloud," Dawe said.