BY WIL CREWS
SPORTSCREWS@OPELIKAOBSERVER.COM
PHOTOS CONTRIBUTED TO THE OBSERVER
AUBURN —
Addison Garner is an Opelika native who has a deep-rooted love for musical theater.
"If you ask my parents, I probably came out the womb singing and dancing," she said.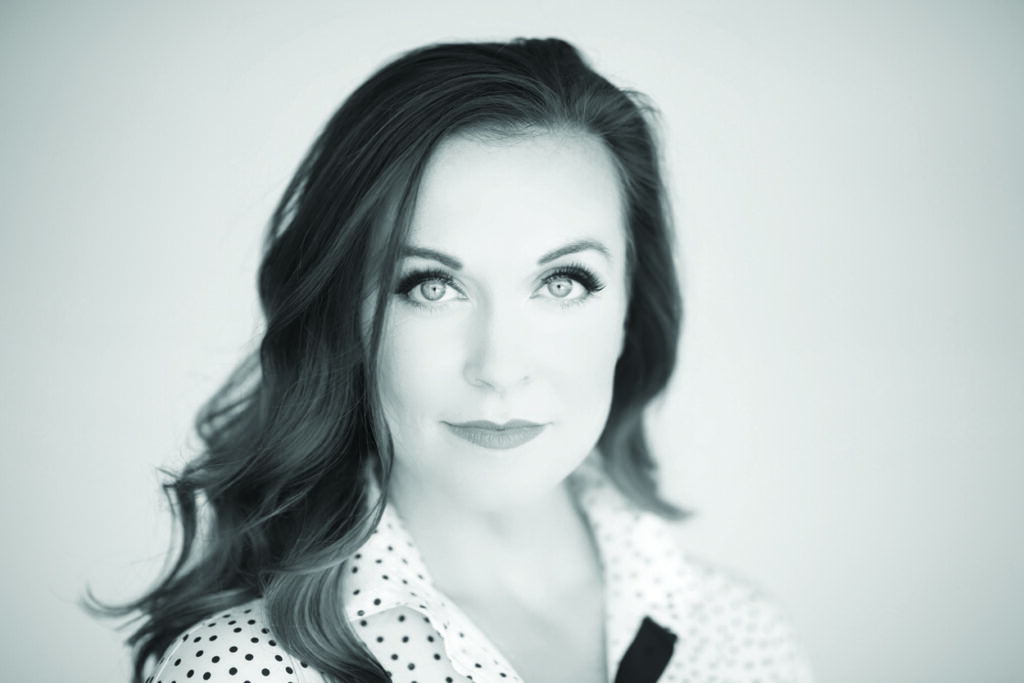 Next Thursday and Friday, Feb. 28 and March 1, Garner will return to her hometown area to perform in the Tony Award-winning musical "Hairspray." The production will be showcased at the Gogue Performing Arts Center in Auburn.
Garner plays Velma Von Tussle, the snobby former pageant queen who can be classified as the villain of the show. Set in 1962 Baltimore, "Hairspray" depicts the story of teenager Tracy Turnblad and her pursuit to dance on "The Corny Collins Show." Velma produces "The Corny Collins Show" and is a domineering parent who pushes her own dreams onto her daughter.
"She clings onto her former pageant title," Garner said of her character. "She so badly wants her daughter to follow in her footsteps and win 'Miss Teenage Hairspray' — which, again, nothing can stop her; her daughter does no wrong. And that brings about her hate for the lead of the show. That's kind of where the story develops. Velma is very anti-change; she doesn't like the integration of things and of society because that would, of course, stamp on her daughter's chances of winning."
Garner was first cast in the role of Velma in 2018 for Royal Caribbean Cruise Lines. For the past five years, she has had ample time to explore and develop the character.
"Funny enough, I just watched a video of me playing it back in 2018 versus how I play her now," Garner explained. "Before the pandemic, I think I played Velma … because she can also be labeled as the racist character on the show … I think I played her very character-y and not real. And I think now, as we have seen, just because of the worldly events that have taken place the past couple of years, there are people like that still in society. Keeping her grounded, real and rooted in her beliefs and mannerisms has been both challenging but something I have been learning."
When it comes to a production as beloved and well-known as "Hairspray," Garner admitted she initially felt pressure to do justice to her role. It was, in fact, the first national tour she had ever been cast in.
"So, the stakes were very high," she said. "We worked with original choreographers, producers and writers, so I did feel a lot of pressure on myself. But they did such a good job talking us through what this story means and what was written like 20 years ago versus the relevance now, and really encouraged us to make the characters our own even though these characters have been around for a long time."
While Garner's affection for singing and dancing has been apparent since she could walk and talk, the performer explained that she didn't fall in love with theater until she was in the fifth grade. It was then that she performed as Annie in the musical "Annie."
"That's when I found out that I could combine my love for dancing, singing and acting all in one place," Garner said.
Afterwards, Garner gave credit to the Opelika High School Theatre Department and its director, Revel Gholston, for pushing her toward becoming the performer she is today.
"That's really where my love for it all flourished," Garner said. "Revel Gholston, the theater teacher there — who I again credit most of my success to — is really one of a kind and continues to throw out wonderful productions. [He] is my teacher, my friend, my mentor. He pushes me, challenged me and took a chance on me when I was 14 years old and scared to death. Since then, we have just created a wonderful relationship."
Another inspiration in Garner's performing career is her voice coach, Lexie Sharp.
"She challenges me but encourages me in a way that most people can't do, and she is also a wonderful performer herself," Garner said. "So, she is definitely someone who I have always tried to achieve to be like."
Although Garner's professional career has taken her all over the map, the 2010 Opelika High School graduate didn't understate how excited she was to have a chance to come back and perform in front of those who watched her grow up.
"If only we were at the Opelika Performing Arts Center — that would be icing on the cake," Garner joked. "It's always been a dream of mine to be on a national tour. Taking my road family back to my hometown family is honestly something I have been looking forward to this whole tour. I saw "Hairspray" when it toured maybe 10 years ago and [thought] this would be so cool to do one day, and now I get to do it, so I am very excited."
Garner said she is looking forward to returning to her roots and visiting her favorite local placee like the Breezeway, Cakeitecture Bakery and Sidetrack Coffee. Along with that, the performer is eager to perform in front of many who watched and helped her along the way.
"I'm just excited to be back in my hometown and hit my favorite places," she said. "And, these are the people who saw me grow up and saw me work really hard. I actually booked this when I was at home, so it will be really cool for those people to see how my hard work and persistence has paid off."