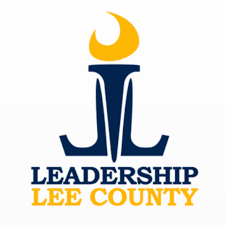 Special to the
Opelika Observer
Leadership Lee County, a leadership program sponsored by the Auburn and Opelika Chambers of Commerce, welcomes Alan Spencer as its new executive director.
Spencer is a program developer with the Outreach Department Office of Professional and Continuing Education at Auburn University. With years of experience coordinating leadership-focused conferences and events, he and his staff at the OPCE will take on the responsibility of providing a rich, educational experience in leadership for class members as well as alumni of the organization.
As a program that honors, educates and develops Lee County citizens, the classes always have the potential to provide the leadership needed to solve problems of community and statewide significance.
Applications for the 2019-2020 class are now available online at www.leadershipleecounty.org. Completed applications, along with a $25 application fee, should be mailed to Leadership Lee County ATTN: Membership Committee at P.O. Box 1370 Auburn, AL 36831. Applications must be postmarked on or before July 12 to be accepted.
Interested applicants are encouraged to drop by at their convenience for one of the two informational sessions being held at the Auburn Chamber of Commerce. The first will be on June 20 from 4:30 to 5:30 p.m. and the second on June 26 from 5 to 6 p.m. The Leadership Lee County executive director, board members and alumni will be on hand to offer an overview of the program, answer questions and provide guidance on completing the application process.
For more information, contact Board Chairman John Gwin by email at chairman@leadershipleecounty.org.