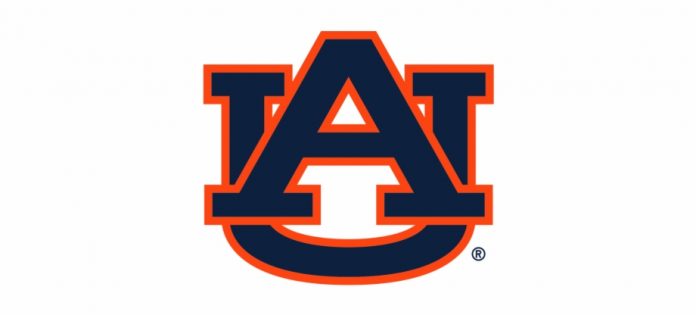 CONTRIBUTED BY AU ATHLETICS
AUBURN —
Auburn fans, get ready for more premium video content and original storytelling.
Launching this fall, WarEagle+ is a new streaming video and content platform for Auburn Athletics, offering fans an insider's look into the student-athletes and coaches on The Plains. Think of it as the chance to sit on your couch, turn on your TV or grab your phone or tablet and open a dedicated app to stream exclusive Auburn videos, shows and vault and feature content — as opposed to that next great rom-com you might be about to watch.
WarEagle+ content will be produced in partnership with Sport & Story, the leading provider of storytelling video in college athletics and the agency behind the Emmy award winning series, "The Journey: Auburn Football".
WarEagle+ will add to the incredible content already being created by the War Eagle Productions and Creative teams, to provide Tiger fans with even more original content covering all of Auburn's sports programs. This will include behind-the-scenes access, captivating interviews, never-before-seen archival material and historical documentary films, as well as news and information.
On To Victory has partnered with Auburn Sports Properties and Sport & Story to provide WarEagle+ for FREE to each of their existing and new monthly subscribers through the introduction of the new On To Victory Bundle available for only $14.99 per month. This bundle provides Auburn fans with the opportunity to both support Auburn student athletes and enjoy a complimentary WarEagle+ subscription.
Not an On To Victory member? You can register today at ontovictory.com/wareagleplus to take advantage of this new opportunity. On To Victory has multiple subscription levels with a variety of additional membership benefits. Learn more about its different offerings at ontovictory.com.
The new platform is expected to officially launch soon after kick-off of the 2023 Auburn Football season and will feature an inside look at Hugh Freeze's first training camp with the Auburn Tigers and will give you a look inside each game week throughout the 2023 season.
Fans not interested in becoming an On To Victory member will be able to choose between monthly or annual subscription offerings for WarEagle+ directly at WarEaglePlus.com. Those interested in this option may register at WarEaglePlus.com to be the first-to-know when subscription registration launches. Those packages will start at $14.99 per month.
"We are thrilled to announce the launch of WarEagle+ to expand on the incredible content already being produced by our War Eagle Creative team," said Rhett Hobart, Auburn deputy athletics director for External Affairs. "This partnership will provide Auburn fans with even more original storytelling, interviews and behind-the-scenes content to take our fans inside our programs and allow them to get to know our athletes and coaches even better."
WarEagle+ will be consumable anywhere Auburn fans typically watch video content, including web and mobile upon launch and soon to be on all major OTT ("over-the-top") streaming apps like AppleTV, Amazon FireTV, Roku and Android.
In addition to the exclusive video content, Auburn fans can sign up to receive The Bodda Getta Brew — presented by On To Victory — a daily email newsletter keeping fans up to date with new content, events, and everything you need to know about Auburn Athletics. Sign up for free by clicking here.
"We are beyond excited to partner with Auburn and work together to launch a new and innovative content platform for Tiger fans," said Sport & Story President Victor Vitarelli. "Auburn has amazing stories to tell, and fans will now be able to get even closer to the student-athletes, coaches and athletic programs they love."
Additionally, industry-leading design and engineering firm WMT Digital led the build for the new platform and user experience.
Fans interested in purchasing memberships in bulk for a group can learn more at auburntigers.com/wareagleplus. Group pricing is available for groups of 100, 500 and 1,000 or more.
For information regarding WarEagle+ sponsorship opportunities, contact Ben Harling with Auburn Sports Properties at ben.harling@playfly.com.
ABOUT SPORT & STORY:
Sport & Story is a leading provider of content platforms and content production services, producing award-winning storytelling content that offers unparalleled access to teams, both on and off the field. With a portfolio that includes subscription platforms, podcasts, email newsletters and other content production services for esteemed institutions and collaborations with prominent media outlets, Sport & Story is committed to fueling fan engagement in sports.
ABOUT AUBURN SPORTS PROPERTIES:
Auburn Sports Properties is the locally based, exclusive multimedia rightsholder for Auburn Athletics. As a part of the Playfly Sports Properties portfolio of nearly 40 collegiate and high school state association properties, the Auburn Sports Properties team connects brands to Auburn's passionate and deeply rooted fanbase. Through broadcast, in-arena, experiential and technology-based marketing and media solutions, Playfly Sports Properties' fully scalable platform provides marketers unparalleled access to the most highly engaged audiences on a local and national level. Playfly Sports Properties is a division of Playfly Sports.
ABOUT ON TO VICTORY
On To Victory is the official name, image and likeness collective of Auburn Athletics. On To Victory enables the entire Auburn Family to support Auburn student-athletes by cultivating and expanding NIL opportunities. This collective exists solely to benefit Auburn student-athletes. OTV's founders have pledged never to receive compensation or profit from the collective. On To Victory is committed to efficient fiscal operations and rigorous compliance with all institutional, conference and NCAA regulations.