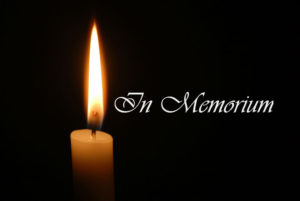 Eddie E. Hicks, 74, of Beulah, Alabama, formerly of Auburn, passed in his sleep June 7, 2020. Eddie was born in Alabama, but was raised in Brooklyn, NY and Keyport, New Jersey. In 1963, he volunteered to serve in the US Army. Serving in the 1st battalion 508th PIR 82nd Airborne, Eddie was deployed in 1965 to the Dominican Republic and from 1967-1968 to Vietnam. While bravely serving his country, Eddie earned a Bronze Star for heroic achievement and a Purple Heart for injuries sustained in Hue, Vietnam. Upon return to the States, Eddie was honorably discharged and worked in both law enforcement and then as a construction contractor.
Soon after return, Eddie Hicks met the love of his life, Joyce Ann Beckham Hicks who he married March 6, 1971. During 49 years of marriage, Eddie fathered two children, a daughter, Wendy Hicks Bass (Mark Bass) and a son Todd L. Hicks (Jill Overstreet). Eddie's grandchildren were his delight and he was blessed first with three grandsons, McKinley Garrett Bass (Emily Gamble), Mason McClelland Bass, and Madden Elijah Bass and then three granddaughters, Campbell Elizabeth Hicks, Emilia "Millie" Claran Hicks, and Davis Rowan Hicks. His first great-grandson, John Asher Bass, will soon make his arrival.
Eddie was a warrior who never backed down from a challenge. His laugh was a beacon of light that could light any room. He loved woodworking and could build anything he wanted; Eddie was practical and brilliant all at the same time. Later in life, he enjoyed sitting on his back porch and watching his hummingbirds buzz around the many flowers he and Joyce planted together. Eddie loved Auburn football and lasagna and would eat an entire bowl of banana pudding.
Eddie's family was his life and he loved and protected all of them until the very end. His favorite times were Christmas Eves gathered in the den together or Thanksgiving dinner, but only if there was Joyce's cornbread dressing. Eddie collected smiles – he loved to shower his grandchildren with gifts and play silly games with them, while they shrieked with laughter. The void that Eddie's passing leaves is immense, but thanks to the countless memories he gave his family he will always live.
Other than his aforementioned family, Eddie was preceded in death by his parents, Leroy Parker Hicks and Ruby Jewel Gardner. He is survived by six siblings, Roy "Wayne" Hicks, Linda Goeb, Terry Hicks, Patsy Allen, Robert "Jackie" Hicks, and Randy Hicks, and one sister-in-law, Brenda Dodge, who he depended on greatly. He also leaves behind dozens of nieces and nephews as well as friends and neighbors that held him close.
Eddie is now watching over us all, smiling, throwing a ball for his dog Coltrane, and waiting until we again meet for dinner and a bowl of homemade banana pudding.
Visitation was held on June 10 at Frederick-Dean Funeral Home and a graveside service followed at Garden Hills Cemetery in Opelika.
Frederick-Dean Funeral Home directed.