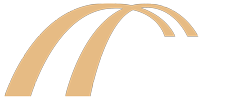 Special to the
Opelika Observer
Our hearts and prayers are with all those impacted by the devastating tornados that hit parts of Lee County on Sunday, March 3.
In order to help those affected, the Community Foundation of East Alabama (CFEA), Inc. has established a Lee County Tornado Recovery Fund.
The recovery fund has been set up for donors seeking an official conduit to contribute monetarily to the recovery effort. The Community Foundation of East Alabama will receive, hold, and disperse monies contributed to this fund in a manner deemed appropriate by the CFEA Board of Directors with input from the Lee County Emergency Management Agency, and members of a Tornado Recovery Committee.
All distributions will help local entities serve the needs of the Lee County residents who were affected by this disaster.
Contributions may be made on the Community Foundation of East Alabama website www.cfeastalabama.org or by mail to:
Community Foundation of East Alabama P. O. Box 165
Opelika, Alabama 36803-0165.
Please make checks payable to the CFEA for LCTRF. Contributions are tax deductible to the extent allowed by the law.
For additional information, please contact Barbara Patton at 334-744-1020 or email info@cfeastalabama.org.