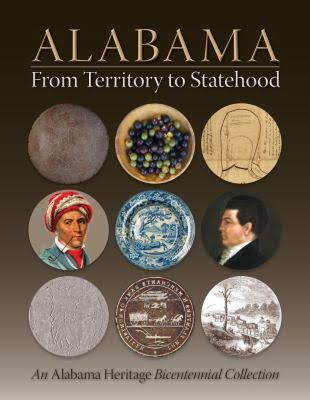 By Morgan Bryce
Editor
Learn more about Alabama's journey toward becoming a state in 1819 in Alabama Heritage Magazine's NewSouth Books' Oct. 1 release titled "Alabama From Territory to Statehood."
The 225-page book chronicles the "prehistory and colonial settlement" of Alabama and "describes border disputes and land surveys, squatting, prospecting, and the land rush remembered as 'Alabama Fever'," according to a NewSouth Books press release. It is also published with support from the Alabama Bicentennial Commission.
According to Alabama Heritage Editor Donna Baker, the book contains a compilation of articles published in special bicentennial issues of her magazine published the last two years, written by a number of well-respected state educators and writers.
"This particular period in our history has been neglected for so long. Of course, it has gotten more attention the last couple of years because of the bicentennial. But I went through the Alabama Reviews looking for articles on the territorial period back when we were planning this," Baker said. "There were quite a few articles from the 1970s and before that delved into this (topic), but (not many) after that. It had been written out, basically, and is part of the reason why we decided to put this book together."
Another critical component of this book is its in-depth analysis of the near Alabama-Mississippi union that took place on the path to statehood.
With Mississippi's side being more densely populated, the Alabama Territory was carved out on March 3, 1817, with St. Stephens serving as its territorial capital. Two years and four days after Mississippi became a state, Alabama followed suit on Dec. 14, 1819.
"I hope this book fills a gap and that we get people excited about this earlier history. Sometimes, it feels like our history starts at the Civil War, because that's what people know best, but there was this world before that, and I want to help our view of who we are and where we came from," Baker said.
Baker added that the book will be released in correlation with her magazine on Oct. 1. Following that date, it should be available in major book retailers statewide.
For more information or to pre-order a copy of the book, visit www.alabamaheritage.com or www.newsouthbooks.com.