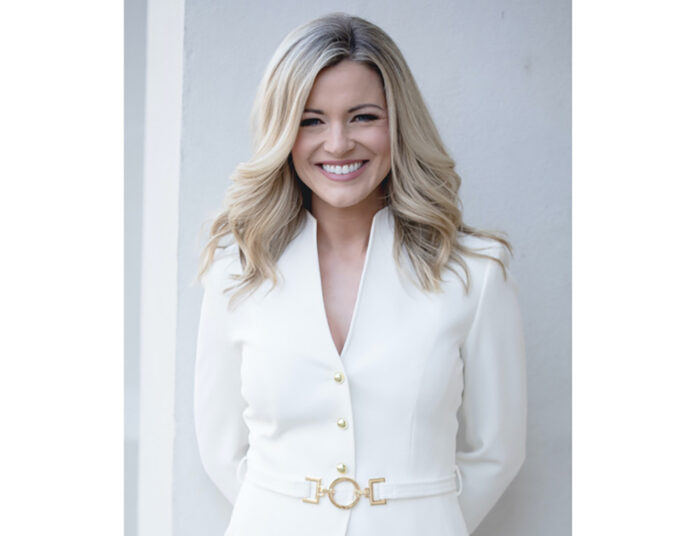 BY GREG MARKLEY
FOR THE OBSERVER
Grounded in Alabama values of faith and patriotism, Jessica Taylor is a proud conservative, small business owner and mother of three.
Taylor was born in rural Alabama. Her nurse mother and salesman father taught her the value of hard work. She grew up hunting, fishing, four wheeling and playing basketball.
This foundation motivated Taylor to work her way through college earning a bachelor's and a master's degree from Jacksonville State University.
She began her career writing and managing grants while working in the Governor's Office of Faith-Based and Community Initiatives. Her tenure included managing several statewide initiatives, including Alabama Communities for Education, a high school dropout prevention program.
While working during the day and raising her first son, Sam, Taylor earned her law degree at night from Thomas Goode Jones School of Law.
In 2010, she founded Azimuth Grants to help nonprofit organizations, schools and local governments become stronger in their communities by helping them navigate the maze of government regulations to get results.
Active in her church and community, Taylor remains grounded in the values in which she was raised. In 2016, she served as president of the River Region Pregnancy Center, an organization committed to helping pregnant women and protecting unborn life. She currently serves as the immediate past president of the board of directors for the Samaritan Counseling Center in Montgomery and has been a Big Sister with Big Brothers Big Sisters of Northeast Alabama since 2005. She is also a board member of the Kiwanis Club of Montgomery, the third largest Kiwanis Club in the world, and a member of the First United Methodist Church of Prattville.