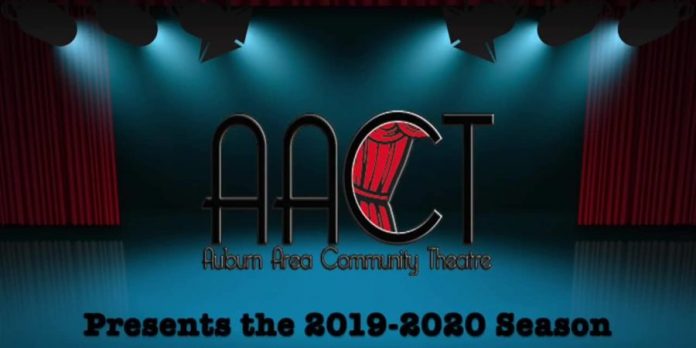 Special to the
Opelika Observer
End the summer on a high note with a Festival of Short Plays. AACT is kicking off the 2019-2020 season with 'Summer Shorts,' a collection of short scenes and one-act plays selected to showcase local actors and directors. See a variety of works performed in nine scenes by six directors on three stages all in one evening. There will be zany comedies, contemporary works from María Irene Fornés and others, and even an original work written and directed by Doug O'Keefe, who will be joining Thomas Maple in their AACT directing debuts.
The audience is invited to bring a picnic dinner to enjoy before or during the performances. In dinner theater style, tables will be set up in the performance space to dine at and enjoy the show from. Non-table seating will also be available. Non-alcoholic beverages will be provided.
Drive-by Tacos food truck will be on site from 6 to 8 p.m. on the Aug. 15 and 17.
On Aug. 17 the East Alabama Arts Association will also be sponsoring and providing wine and identication will be required.
Performances will take place at the Jan Dempsey Community Arts Center on 222 E. Drake Ave. in Auburn, on Aug. 15 and 17 at 7 p.m. and Aug. 18 at 2 p.m. Doors will open for picnicking and seating thirty minutes before curtain time.
Tickets are $10. Opening night, Aug. 15, is "Pay What You Can"- the ticket price is a donation in any amount. Visit www.auburnact.org or call 334-246-1084 for ticket purchases and more information. Email info@auburnact.org for group rate information.
Please note: Not all scenes are appropriate for younger children. No outside alcoholic beverages will be allowed for any performance.
The rest of AACT's season includes the shows Chitty Chitty Bang Bang Jr., The Little Prince, High School Musical Jr., and Vanya, Sonia, Masha and Spike. Auditions for all shows throughout the year are open to the public for community members with or without experience, and details can be found on the website www.auburnact.org.
AACT is a nonprofit organization that exists to serve the Auburn-Opelika Community. Its purpose is to provide an opportunity for education and participation in the world of theatre and present a quality, entertaining, and thought-provoking theatre experience. AACT is actively soliciting new members who have an interest in helping the growth of community theatre. For more information please visit www.auburnact.org.