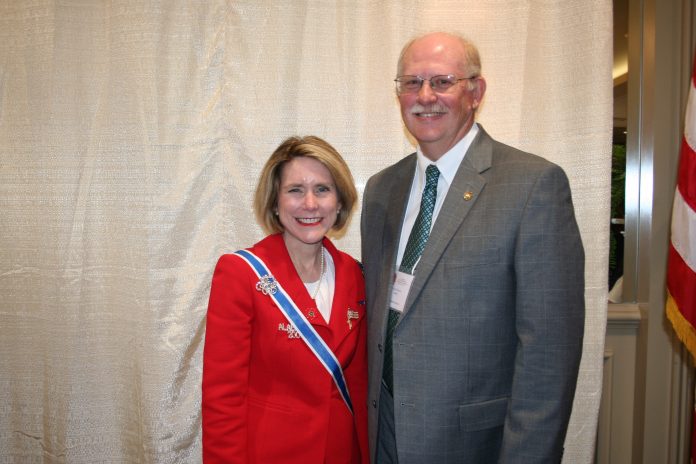 Special to the
Opelika Observer
Opelika High School teacher Don Shirley has been recognized by the Alabama Society of the Daughters of the American Revolution as this year's winner of the ASDAR Outstanding Teacher of American History Award. The Award was presented to him at the ASDAR State Conference on March 8.
Shirley was nominated by the Martha Wayles Jefferson DAR Chapter. The Outstanding Teacher of American History contest is just one of DAR's many outreach efforts in the area of education. Notable full-time teachers of American History, grades 5 through 12, are selected and recognized by local DAR chapters across the nation to compete in this annual competition.
All nominees for DAR Outstanding Teacher award must be current teachers of American History with an incisive knowledge of the subject, high academic standards, excellent rapport with his/her students and a unique ability to relate history to modern life. Candidates must also demonstrate a spirit of patriotism and loyal support of our country and constitutional government, while being committed to his/her students and the teaching profession.
Local and state-level winners go on to compete at the national level for DAR's Outstanding Teacher of American History. The winning teacher is honored during DAR's annual Continental Congress in Constitution Hall, Washington, D.C.