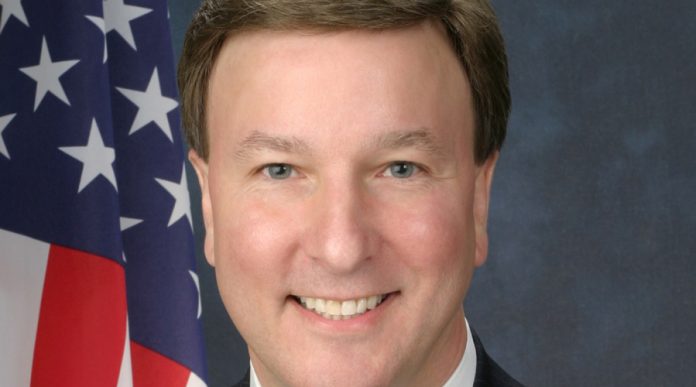 Special to the
Opelika Observer
Congressman Mike Rogers made the following statement last week after being selected as a conferee for the 2019 National Defense Authorization Act (NDAA).
"I am proud to be named to the National Defense Authorization Act conference committee. I look forward to working with my colleagues to continue the 50-plus year streak of passing a defense authorization bill in support of our men and women in uniform. We have to be smart about our investments to win the battle today and the war tomorrow," Rogers said.
"Mike is a leader on national security, and I am glad to have him serving as a conferee on this important piece of legislation," said House Armed Services Ranking Member Mac Thornberry (TX-13).
"Mike is an obvious choice for the NDAA Conference Committee, given he has spent his entire tenure in Congress, almost 20 years now, devoting himself to securing and protecting America's national security in various capacities. From rural first responders to our men and women in uniform serving on the frontlines, he understands the importance of and has worked tirelessly to ensure readiness and safety. Mike has proven to always have the security of our nation as his top priority, and I firmly believe he will do the same throughout the NDAA discussions," said House Republican Leader Kevin McCarthy (CA-23).
Rogers serves as a ranking member of the Committee on Homeland Security and a senior member of the House Armed Services Committee.
$500,000 Fire Grant for Southwest Lee Co. Fire Protection Authority
Rogers congratulated the Southwest Lee County Fire Protection Authority last week for receiving a $508,571.42 grant from the U.S. Department of Homeland Security, funding Rogers said would help the fire department fund a regional request.
"Lee County's first responders are our first line of defense," Rogers said. "I congratulate the Southwest Lee County Fire Protection Authority for receiving this grant and hope it will ultimately help increase the safety for all local citizens."
Rogers said the grant should be awarded under the 2018 Assistance to Firefighters Grant Program, an essential federal program which supports first responders across Alabama and the nation.
According to the Homeland Security Department, which administers the grant, the purpose of the program is to award funding directly to fire departments, nonaffiliated EMS organizations and state fire training academies. These awards aim to enhance first responders' ability to protect the health and safety of the public, as well as that of first-responder personnel, with respect to fire-related hazards.
"I am pleased to see the federal government is continuing to make these types of investments in the Third District," Rogers added.