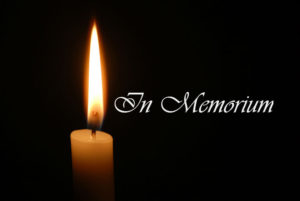 Elizabeth Bryan
Fuller
Elizabeth Bryan Fuller of Opelika was born in Shawmut, Alabama to the late Troy and Fannie Mae Fuller on December 13, 1934 and died on April 13, 2019 at the age of 84.
She is survived by her husband of 65 years, Warren Fuller; daughter, Cathy Bryant (Joey) ; son, Jeff Fuller (Jennifer) ;grandchildren, Whitney Lawler (Matt), Tyler Bryant (Emily), Travis Bryant (Kelsey), Davis Gamble (Candice), Tristian Gamble, and John Fuller; great-grandchildren Fuller and Eli; sister, Mary Ann Fuller (Sanford) as well as numerous nieces, nephews, and other family members.
In lieu of flowers, please donate to the Lee County Humane Society.
A private family only graveside service was held on Tuesday, April 16, 2019 at 3:00 p.m. at Garden Hills Cemetery, Opelika, Alabama.
"Hope is the thing with feathers that perches in the soul. And sings the tune without the words, and never stops at all." Emily Dickinson.
Frederick-Dean Funeral Home directed.