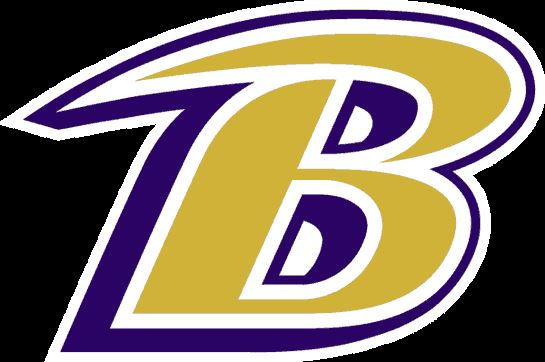 Richard Brown Jr. becomes next principal of BHS; Seth Nolen looks to build relationships, cultivate lasting success as BHS's new baseball coach
By Kelly Daniel
and Morgan Bryce
Richard Brown Jr. – Principal of BHS
On July 11, Richard Brown Jr. began serving as the new principal of Beauregard High School, two days after the Lee County School Board approved the hiring decision during a board meeting on July 9.
Brown is now serving in the position previously held by his father, Richard Brown Sr., who was principal of Beauregard High since 1979 and who announced his retirement earlier this year.
Providing a Positive Educational Environment
Brown Jr. will strive to provide a positive educational environment for youth, continuing to pursue the mission of Beauregard High School. "This is a formative time in a young person's life, and I want to offer them a safe place and a place that they enjoy coming and where they can pursue their dreams and their interests," Brown said. Throughout his career, Brown has worked to provide such an environment, and for most of this time, he has been working in Lee County.
Brown Jr. began his career at Carrollton High School where he was a history teacher and coach before moving to Beulah High School, where he has spent most of his career, most recently serving as assistant principal and athletic director.
Brown believes in the power of education to shape and transform the lives of students for the better. A strong sense of gratitude for what school empowered him to achieve inspires Brown to help others through educational leadership.
"In the path that I've taken, and to be able to come home and lead our students, in whatever direction that they would like to go is truly a blessing," Brown said.
As a longtime resident of the community, Brown possesses extensive expertise about the unique opportunities and challenges in Beauregard and is committed to its success. Brown grew up in Beauregard and returned to the area after graduating from the University of Alabama.
After he and his wife were married, they lived for a brief time in Auburn before moving back to Beauregard. Brown's deep understanding of the unique Beauregard community puts him in a position to serve the families there and to provide educational leadership during a time of transition and growth.
Beauregard High School is in state of transition because not only is a new principal starting, but a new school building is being built to more effectively serve students in upcoming years as Beauregard continues to grow, and because the community is still recovering from the tragic tornadoes earlier this year. Beauregard residents showed their tremendous dedication to their neighbors earlier this year by coming together to help one another following the devastating storms that struck the community earlier this year.
Community
Development in
Beauregard
The commitment of Beauregard residents, including Brown, showcase the immense value that rural communities continue to demonstrate. Rural communities possess many strengths centered around their strong local culture, as pointed out by Jean Hardy in an article for CityLab (www.citylab.com/perspective/2018/12/rural-america-us-economic-future-new-york-times-wrong/578740/).
One major positive characteristic is that rural communities are tight-knit and made up of people who are committed to the wellbeing of their neighbors.
This loyalty is shown in the dedication of educators working for the Lee County school district, who recognize that education is a critical part of ensuring that local communities and young residents prosper. Lee County's achievement of being able to provide a new school building and renovate its existing structures is impressive, especially in a time when the National Education Association and other reputable sources cite that in many rural school districts, underfunding is one of the most significant challenges. www.nea.org/home/16358.htm).
Schools are particularly important in rural areas, where they have for many years been known to serve multiple roles in addition to their primary purpose of educating students. According to Bruce Miller in an Eric Clearinghouse Article published in 1995 and Thomas Lyson in the 2005 book "A Mathematics Educator's Introduction to Rural Policy Issues," schools are critical to community culture (https://files.eric.ed.gov/fulltext/ED491046.pdf#page=59). "Besides providing for basic education, they often have served as a cultural center in the community," Miller said. "Athletics, drama programs, music, and other social activities conducted at schools have played a vital part in rural community life and identity formation dating back to the 19th century."
In Beauregard, the school played a vital role in recovery from the tornado earlier this year, serving as a place for people to come together to support each other, as described by Sam Blum in a March 2019 article for Al.com (https://files.eric.ed.gov/fulltext/ED491046.pdf#page=59).
A Legacy of
Knowledgeable, Local Leadership
With a new school building in its future and local leadership continuing to guide it, Beauregard High School has great potential to grow as a school and a community-building institution. When asked about his perspective on stepping into the position held by his father, Brown said that he looks forward to continuing his father's legacy of providing excellent educational opportunities to Beauregard students. "My dad has been a fixture of Beauregard High School for 48 years," Brown said. "He has meant a lot to the people of this community and holds a special place in a lot of their hearts. I am not looking to replace him, but I look forward to working with the dedicated staff he has in place to see how far we can take Beauregard High School."
Seth Nolen – BHS Baseball Coach
Dadeville native and Auburn University graduate Seth Nolen was approved as the new coach of Beauregard High School's baseball program during Tuesday's Lee County School Board meeting.
Nolen replaces Evan Braun, who left after four seasons earlier with the Hornets to take an assistant position at Saraland. During Braun's tenure, the Hornets posted a 71-59 overall record, making the playoffs each season and reaching 22 victories during the 2017 season.
At 4A Headland, Nolen enjoyed a tremendous amount of success in his 11 years with the Ram's baseball program, making the playoffs in 10 of those years and winning their respective area title seven times.
Unforeseen circumstances at Headland prompted Nolen and his wife Crystal to begin looking for jobs outside of the city they had called home for more than a decade. Nolen's father Randy has ties to the area through his 28-year stint at the helm of Dadeville's baseball program, which frequently competed against the Hornets throughout the athletic calendar year.
Three weeks after applying for the opening, Beauregard Athletic Director Rob Carter contacted Nolen to gage his interest in the still-vacant position.
"I met with (Coach) Carter and Mr. Richard Brown and the interview went really well. And here I am," Nolen said laughingly.
Leaving Headland was a tough decision, but Nolen said "prayers were answered" and "that God's plan was made clear" when Crystal received a job offer to teach in the Auburn City School system days after he took the Beauregard job.
Philosophy wise, Nolen said he borrows his father's baseball ideology which he defines as "old-school." Despite an up-and-down season this spring, particularly because of the March 3 tornadoes, Beauregard managed to post a winning season and advance to second round of the state playoffs, falling in a tight 2-1 road contest v. Chilton County.
"From what I hear, we got a pretty good chunk of that team coming back. I think we're going to be pretty good," Nolen said.
After 11 years with one school, Nolen said the Beauregard faithful can expect him to be invested long term and desires for it to be his "last job ever" in coaching.
"As a coach, I want to build a lasting relationship with my guys which will benefit us on and off the field. As for my family, I want us to put roots down here and become an integral part of the community," Nolen said.
In a statement last Thursday, Carter said Nolen's hiring is a huge boost for the Beauregard program.
"We are extremely lucky to get Seth. He has a proven record of success and is an extremely hard worker," Carter said in his statement. "He will continue to grow the baseball program and will be a great addition to our school staff."
The Nolens have been married for 11 years. Together they have two children, Grady and Lillian.
For more information on Beauregard athletics, visit www.lee.k12.al.us/Domain/9.