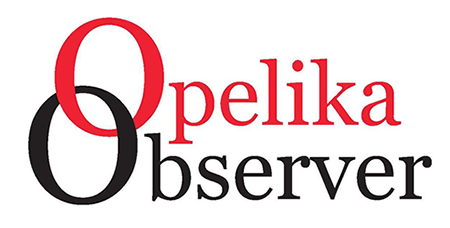 Contributed By Alabama Students Against Prisons
Alabama Students Against Prisons, a coalition of college students from universities across the state, are planning to organize at the state capitol in protest of Gov. Kay Ivey's plan for three new privately built mega-prisons in Alabama.
This protest will take place on Jan. 9 from 1 to 3:30 p.m. The protestors will be joined by representatives from several organizations across the state, to be announced. Protestors plan to gather at the Court Square Fountain- Artesian Basin at the beginning of Dexter Avenue then march to the steps of the Alabama State Capitol. At the Capitol, speakers will address the crowd with messages related to prison and justice reform in Alabama. This protest follows ASAP's protest in front of Regions Bank in Birmingham, which has agreed to loan CoreCivic, who would manage the private prisons, the money necessary to construct them.
Ivey's private prison plan involves a staggering cost of 2.6 billion dollars, and Alabama taxpayers would foot the bill of nearly $100 million annually for 30 years. Her plan comes after the Department of Justice declared that Alabama prisons are in violation of the 8th Amendment both in 2019 and 2020. In December 2020, the DOJ sued Alabama for failure to address these violations. The DOJ has plainly asserted that Alabama cannot build its way out of the addressing the issues of overcrowding, culture, corruption, mismanagement, violence, and abuse. Despite this, Ivey is pushing forward to create these three new prisons. The communities that will house these new prisons have expressed their frustrations and concerns, specifically surrounding how the community was left out of the decision-making process.
ASAP backs the concerns of local communities, adding that critical criminal justice reform is necessary to actually address the systemic issues that have led to the human rights violations evident in Alabama's prisons. To this point, they state:
"We demand that Governor Ivey immediately cease the construction plans for these prisons; decline to sign a contract with CoreCivic or Alabama Transformation partners; and release any and all contractual, financial, and social impact research which has been conducted related to the proposed prisons.
"In addition, we demand Governor Ivey call a special session of the legislature dedicated to passing criminal justice reform policy which explicitly addresses the shameful and unconstitutional conditions existing in our state prisons including but not limited to repealing the Habitual Felony Offender Act and removing the overly harsh, mandatory sentencing minimums for drug offenses in the State, for example. This special session should pass policy related to decarceration, and policy which funds renovations to improve the current conditions of incarcerated people in Alabama's prisons.
"We demand Governor Ivey and the Legislature address investing in our communities, rather than prison buildings, and boost funding for the sectors of education, mental health services, healthcare, infrastructure, and sanitation."
ASAP is a coalition of student advocates from Auburn University, the University of Alabama, Tuskegee University, Birmingham Southern, Yale, UAB, University of North Alabama, Troy, Spring Hill, Montevallo, Harvard, and Samford. The group opposes Governor Ivey's mega-prison construction plan and organizes tomorrow's leaders to combat the racialized systems that perpetuate Alabama's prison crisis.