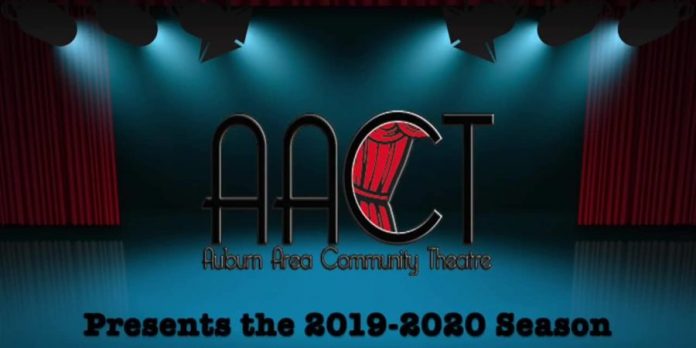 Special to the
Opelika Observer
AACT staff are looking to fill the roles of two men and four women for their coming spring production of "Vanya and Sonia and Masha and Spike."
Auditions will be held March 2 and 3 from 6 to 8 p.m. at the Jan Dempsey Community Arts Center, located at 222 E. Drake Ave. in Auburn. Anyone wanting to audition should plan to attend one of these sessions for the entire allotted time. This will consist of cold readings from script or sides available closer to audition dates.
Monologues and scenes will be available for several characters to read together. Be familiar with the song "Here Comes the Sun." Call backs, by invitation only, will be held March 5. Rehearsals will begin on March 9.
Additionally, available are off-stage production/technical staff positions. Individuals may show up to auditions if they are interested in one of those roles or by contacting AACT Artistic Director Andrea Holliday by e-mail at AuburnAreaComTheatre@gmail.com.
This Tony Award-winning comedy revolves around the relationship between three single middle-aged siblings. Vanya and adopted Sonia share a home in Bucks County, Pennsylvania, where they bicker and complain about the circumstances of their lives. Unexpectedly, their movie-star sister Masha, owner of the house, swoops in with her new boy toy, Spike. Old resentments flare up, eventually leading to threats to sell the house.
Also on the scene is a sassy maid named Cassandra, who believes that she can predict the future, and a lovely young aspiring actress named Nina. Nina's prettiness worries the imperious Masha. At a fancy dress party, everyone's lives begin to change.
Performances will be held May 8 to 10 and 14 to 17.
For more information, visit www.auburnact.org.
About the AACT:
The Auburn Area Community Theatre is a nonprofit organization that exists to serve the Auburn-Opelika area. Its purpose is to provide an opportunity for education and participation in the world of theatre and present a quality, entertaining and thought-provoking theatre experience. AACT is actively soliciting new members who have an interest in helping the growth of community theatre. AACT members and the community-at-large are encouraged to participate. For more information, visit www.auburnact.org.