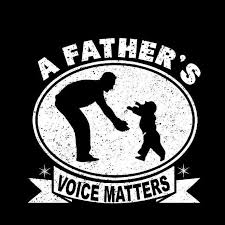 By Tyler Roush
For the Opelika
Observer
Churmell Mitchell believes there are five questions to bring a father closer to a child.
As the founder of the nonprofit organization A Father's Voice Matters, Mitchell's goal is to bring awareness to men about the importance of their voice when raising a child. Though the organization seeks to help fathers, it will also connect children without fathers to a father figure.
"I started this nonprofit because I had a passion to bring awareness to the men in our community and over the world how important your voice is needed present to a child," Mitchell said. "It's one thing to call, but it's a huge difference to be directly in front of them."
Mitchell, a 27-year-old single father with a son and daughter, currently works at Creekside Elementary as its after-school director.
With a strong passion for the youth, Mitchell said that he asks his children five questions each morning to create a stronger bond between the parent and child.
"What is your favorite food? What if your favorite song? What is your favorite color? What is your favorite thing to do? What is your favorite movie?" Mitchel recounted.
Mitchell maintains the importance of a father's role in a child's life, adding that children with present fathers tend to have less behavioral problems.
A father's voice matters just as much as the mother's.
"Research indicates that fathers are as important as mothers in their respective roles as caregivers, protectors, financial supporters and most importantly, models for social and emotional behavior," Mitchell said. "We believe we can raise up a generation of leaders one child at a time, by encouraging one father at a time."
Not only is the organization working to build the voice of the father with the child, it also works to build confidence among men who may be as motivated. Sometimes, Mitchell said, it may help to ask the five questions to your father and not the children.
Building relationships among the family, and bridging the generational gap, can allow men to fill in the role they are needed for.
"We hope to create a safe place for men to connect and encourage one another," Mitchell said.
"To help men be the best fathers they can be through empowerment, motivation, and connections with other fathers to help create and maintain a positive mindset."
A Father's Voice Matters will be holding a car wash on May 11 to support the family of Kayla Grimes and her family following their losses in the March tornadoes. All proceeds from the event will be donated to the Grimes family.
Anyone wishing to donate to the event or attend may contact Mitchell at 256-566-2479 or at afathersvoicematters@gmail.com.
Additional information for the nonprofit can be found on its Facebook page, where more event postings will be listed in the future.