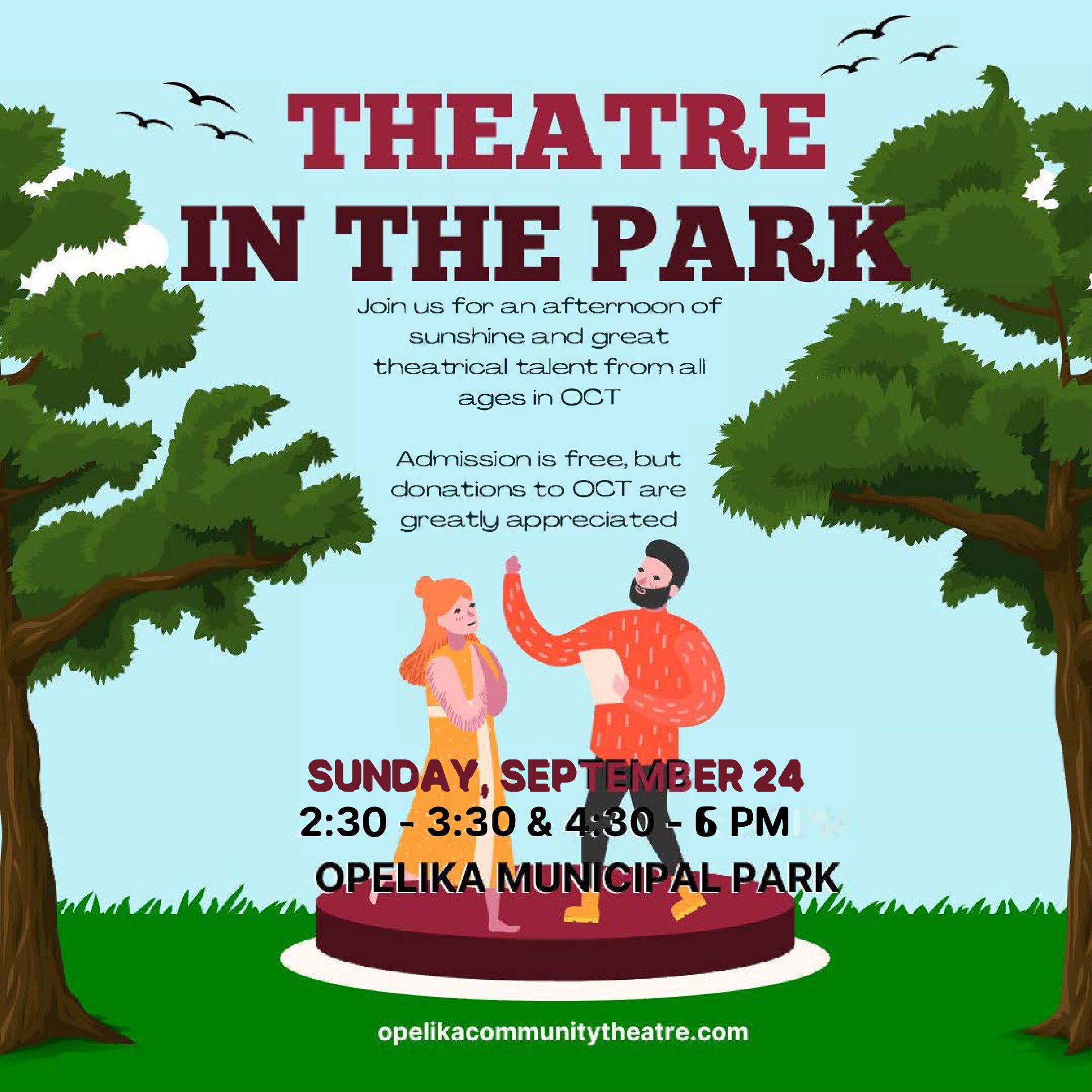 BY MARTY MOORE FOR THE OBSERVER
OPELIKA —
Come join Opelika Community Theatre (OCT) as it explores "Theatre In The Park" at Opelika Municipal Park, Sunday Sept. 24, from 2 to 6:30 p.m.
Bring your pop-up tents, lawn chairs and blankets and enjoy an afternoon of entertainment from members of OCT ranging in ages from 5 to 60-plus. There will be two shows; one at 2:30 p.m. and the other at 4:30 p.m. highlighting Broadway songs, dance and skits.
The event is free and open to the public. Donations will be accepted and will go toward funding of various OCT programs — including Mean Girls, Black History Showcase and the upcoming Penguin Project production of Annie Jr.
Come have fun with OCT in the park.