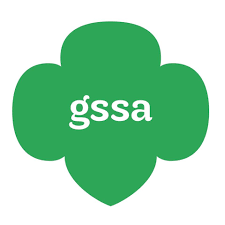 Special to the
Opelika Observer
Never fear Cookie Season is here! Soon Girl Scouts will be hitting the neighborhoods, bringing with them order sheets for Lemonades, Thin Mints, Caramel deLites and many more of their famous cookies.
Girl Scouts refreshed cookie packaging (with the same great taste!) continues to emphasize what the cookie program is all about, and the updated images feature current
Girl Scouts taking part in a diverse range of experiences available to members—from adventure-packed camping and canoeing, to exploring space science and designing robots, to taking action to improve their communities.
This year's cookie line-up includes Thin Mints, Caramel deLites, Shortbread, Lemonades, Thanks-A-Lot, Peanut Butter Patties, Peanut Butter Sandwich, S'mores and the gluten-free Caramel Chocolate Chip. This year will also be the last year to purchase yummy Thanks-A-Lots, so be sure to stock your freezers full.
Returning this year, Girl Scouts of Southern Alabama will pay for half of your shipping when you purchase between five to 12 boxes from a Girl Scout online. Gift boxes of cookies for a special someone will be available again online as well.
Not only are the cookies delicious, but it also teaches the girls financial literacy. The Girl Scout Cookie Program is the nation's largest girl-led business and the leading financial literacy program for girls. Through the Girl Scout Cookie Program, girls learn five essential skills to leadership: goal setting, decision-making, money management, people skills and business ethics.
From Jan. 17 until March 1, you can find Girl Scouts showing off their cookie-selling skills by participating in booth sales and cookie drive-thrus at local retail locations. The more cookies girls sell, the more earnings they have to power impactful community projects and personal enrichment experiences, such as STEM activities and traveling.
Even better is that 100% of the net revenue of cookies stays local.
To learn more about the Girl Scout Cookie Program, and to find out where Girl Scouts are selling near you, visit girlscoutssa.org.
About Girl Scouts of Southern Alabama
Girl Scouts of Southern Alabama serves more than 5,000 girls, ages 5 to 17, and 2,500 adults who believe in the power of every G.I.R.L. (Go-getter, Innovator, Risk-taker, Leader) to change the world. We're the preeminent leadership development organization for girls and have been for more than 100 years and a recent recipient of the Montgomery Impact Maker Award.
With programming across 30 counties, GSSA offers every girl a chance to practice a lifetime of leadership, adventure, and success. To volunteer, reconnect, donate or join call 800-239-6636 or visit www.girlscoutssa.org.