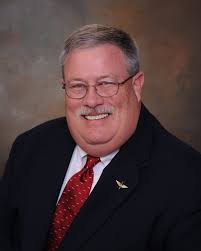 Special to the
Opelika Observer
More than 600 county officials, including Lee County's Commissioner Johnny Lawrence and employees across Alabama are gathered in Orange Beach from this week for the Association of County Commissions of Alabama's (ACCA) 2019 Annual Convention. Held at the Perdido Beach Resort, the convention features notable speakers and presentations that allow the association's membership to prepare to not only "rebuild" crumbling county infrastructure but also "refocus" their attention to a multitude of growing county issues, such as the inmate crisis and opioid crisis.
The convention's Aug. 21 general sessions includes remarks from Gov. Kay Ivey and Rebuild Alabama Act House Sponsor Rep. Bill Poole, as well as a panel discussion on impending prison reform with Sen. Greg Albritton, Reps. Chris England and Jim Hill, and Ala. Department of Corrections Commissioner Jeff Dunn.
Convention attendees will also hear presentations on the nationwide opioid crisis, mental health in county jails and the 2020 Census during some of the sessions.