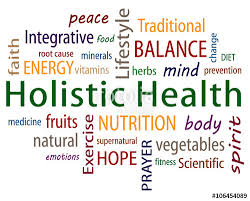 By Kelly Daniel
For the Opelika
Observer
The Wellness Wins Festival on April 6 featured a wide range of health and wellness perspectives in a lively gathering of holistic practitioners and wellness-focused organizations.
Organized by local business owners Hannah Casey of HC Popup Fitness, Emily Ellis of Twenty-One Acres, which was also the venue for the event, and Lisa Swift of nutrition company Juice Plus, the festival encouraged the collaboration of wellness-minded people and invited the public to learn about fitness and holistic health topics. The festival took place in Auburn and benefitted the Boys and Girls Clubs of Greater Lee County, an organization that aims to empower young people to reach their potential.
The organizers decided to donate their proceeds to the Boys and Girls Clubs because of the role that the clubs play in helping children to develop healthy habits and lifestyle choices. Emily Ellis, who owns
Twenty-One Acres and is one of the event's three organizers, explained that it all comes back to improving health in the community.
"We wanted to target the youth because that's where wellness begins and when people develop their routines and habits," Ellis said. "We also included activities for children at the festival so that kids and adults can have fun at the event." The kid-friendly festivities included Ninja Fit martial art classes by Jen Ambrose Martial Arts School and a fire truck and inflatable safety house.
In a day-long event that invited local wellness specialists and enthusiasts to present their products and services, offerings included free chair massages from the Better Bodies Massage Institute in Opelika and a variety of fitness classes for only $5 per class.
Classes were offered on subjects ranging from yoga and meditation to Pilates and group cardio.
In a Facebook post from the day of the event, the Boys and Girls Clubs of Greater Lee County wrote, "It's an amazing day here filled with exhibitors sharing healthy foods, classes, massages, music & entertainment, activities for kids and general good health information!"
While local musicians created a lively and welcoming ambiance, booths were set up with local people selling supplements, natural skin care products, and wellness equipment.
The Juice Plus booth showcased its line of fruit and vegetable-packed supplements and health foods, while a few tables included information about plant-based nutrition and exercise programs including yoga and Pilates.
Other booths displayed information about various herbal supplements, such as fresh turmeric, as well as cannabidiol, which was featured by Auburn business Da Gallery.
When asked about the goals for the event, Swift said that the main objective was to build a "no judgment community in which we can learn about and help each other."
Ellis said that planning for the event started over a year before it took place as an idea to have a popup yoga class, but when the organizers started to contact various wellness experts to ask if they wanted to contribute, the event began to grow into the large event that took place on April 6. "
With a high chance of rain in the forecast, the event had to be adapted from the original outdoorsy plan to being under a pavilion and other covered spaces at Twenty-One Acres.
Even so, the event was considered a success, with Hannah Casey of HC Popup Fitness sharing her gratitude. "A big thank you to everyone who gave their time and energy to help make this event a reality, and a special shout out to Emily June Ellis and Lisa Albano Swift for ALL of your hard work & passion," Casey posted on Facebook. "The magic was in the air and everyone was really feelin' it!"
In addition to being informative to attendees, Wellness Wins also served as an opportunity for holistic practitioners to network and share ideas. Honey Folk, who serves as marketing director for Metrics Fitness Lab, said, "It was a great opportunity to make new connections with health-minded professionals, and to interact and collaborate with the community."
Leigh Anne Clark, who owns Better Bodies Massage Institute, a nonprofit medical massage school offering clinical student massage at discounted rates, said that the event was one of the most diverse health and wellness festivals that she has been to, presenting a unique opportunity for wellness focused people in the Auburn-Opelika area "to gather as a holistic community."
Integrative health, which combines conventional with alternative medicine, is becoming more popular as people become curious about the benefits that various therapies have to offer, according to the Mayo Clinic's page on Integrative Medicine. (https://www.mayoclinic.org/tests-procedures/complementary-alternative-medicine/about/pac-20393581)
As the popularity increases, trustworthy local wellness experts can help with ensuring that people choose the wellness practices and high quality products that are right for them.
Unlike conventional allopathic medicine, which focuses on treating specific conditions and organ systems, many people are drawn to naturopathic and integrative medicine because of the focus on promoting overall health for the mind, body, and soul.
As stated an article titled "Wellness Versus Treatment: The Reasons Why People Choose Complementary Health Approaches" by the NIH National Center for Complementary and Integrative
Health, many naturopathic therapies like supplements and yoga are more likely to be chosen for their overall wellness-promoting properties rather than to treat an illness. (nccih.nih.gov/about/offices/od/wellness-vs-treatment)
Other alternative therapies like chiropractic care are more likely to be used for specific ailments, particularly when conventional medicine doesn't yield the relief desired.
The Mayo Clinic and NIH articles referenced above state that while many naturopathic and alternative treatments haven't been subjected to the rigor of conventional medical trials, some have shown promise in medical research as the body of evidence grows.
Both the Mayo Clinic and NIH articles on Integrative and Complementary Medicine recommend that those who decide to use naturopathic and holistic medicine do so alongside conventional medicine, which has the advantage of targeting specific health conditions.
By keeping one's healthcare providers informed about all conventional and naturopathic therapies used, an individualized plan can be created to optimize one's health.
In the case of supplements, the NIH and Mayo Clinic articles advise that it is especially important to ensure that supplements don't interact with one's medications.
When asked about her overall thoughts on the festival, Swift said, "We are grateful that we are creating a healthy living community in Auburn and hope it will continue to grow bigger every year!" Swift and her fellow event organizers mentioned that they look forward to gathering feedback so that next year's festival can be even more successful.than the first.