Pet Supplies Plus grand opening Nov. 4-5
CONTRIBUTED TO THE OBSERVER
AUBURN — Pet Supplies Plus will celebrate the opening of its new Auburn store with a grand opening event Nov. 4-5. All weekend long, the store will have giveaways, free self-serve dog wash, special sale prices, food and drinks and more.
The store, located at 1716 Opelika Rd., will offer complimentary self-service pet washes and nail trims.
on Saturday, Nov. 4, mystery scratch cards between the amounts of $5 and $10 will be available.
On Sunday, Nov. 5, the first 100 customers will receive one small bag of dog or cat food.
Customers can register to win gift cards of $250, $100 and $50. A $10 off coupon will be given to all who enter the drawing.
---
Sport Clips supports "Help A Hero" veteran scholarships
Celebrating a decade of helping service members pursue education to transition to civilian careers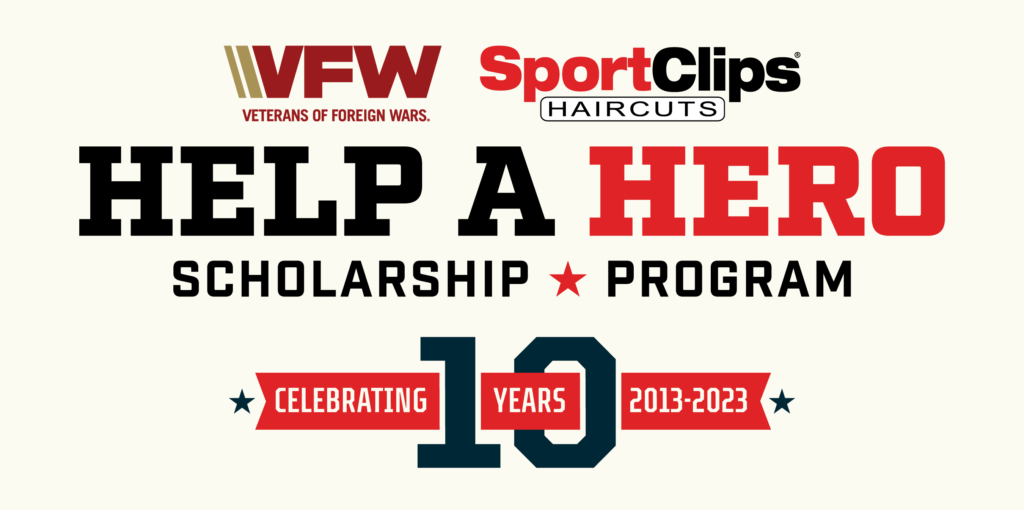 CONTRIBUTED TO THE OBSERVER
OPELIKA – To mark the 10th year of supporting veterans through Help A Hero Scholarships, Sport Clips Haircuts recently launched its annual promotion to raise $1.7 million by Nov. 11. The campaign supports the Veteran's of Foreign Wars (VFW) "Sport Clips Help A Hero Scholarship" program, which provides funds for education for veterans and service members to transition to post-military civilian careers.
Over the next few days, Sport Clips clients, team members and franchisees can donate in-store at check-out or online with 100% of donations going toward veteran scholarships.
Participating Sport Clips stores will also donate $2 from every hair care service provided on Veterans Day, Nov. 11, and many locations will also offer free Veterans Day haircuts for veterans and active-duty service members.
In 2013, a drawdown of troops prompted veteran-founded Sport Clips to step up to meet the need for education funds that extend beyond GI Bill benefits to more fully cover the costs service members often need to complete degrees and training after the military. Sport Clips Founder and Chairman Gordon Logan, a VFW life member and Air Force veteran who flew C-130s in Southeast Asia, is the heart behind Help A Hero Scholarships, a program that has now become the largest of its kind.
"For Sport Clips, giving back, especially to our military community, has been a core component of our business," Logan said. "Our stylists are key to making this program a success, and they really demonstrate our overall commitment to honoring veterans because they drive this promotion at the store level and get our clients excited to make a donation. As a part of our philanthropic work, we recognize most Americans want to support companies that give back. It is our honor to support those who serve our country through the Help A Hero Scholarship program as part of our overall dedication to providing Haircuts with Heart."
To date, Help A Hero funds have supported more than 2,720 scholarships through the $12.3 million Sport Clips, its clients, stylists and product partners have donated to the VFW Foundation. In addition to in-store donations, people can also text "HERO" to 71777 for an easy, online giving option. Help A Hero scholarships range up to $5,000 per semester and help cover the cost of tuition and fees for military and service members with the rank of E-5 and below. Help A Hero scholarships are awarded to qualified veterans across all branches of the military by sending the funds directly to the college or technical school of their choice. To apply for and learn more about how these scholarships are impacting the lives of veterans, visit www.SportClips.com/Hero.
"The costs of higher education continue to soar, so ensuring that our nation's service members and veterans have the aid and support they need to be successful after their military career is over continues to be a top priority for the VFW," said VFW National Commander Duane Sarmiento. "Transitioning out of the military can be difficult, but with the help of Sport Clips and its patrons, we're able to eliminate some of the stress that comes with student loan debt."
ABOUT SPORTS CLIPS:
Sport Clips Haircuts is headquartered in Georgetown, Texas. It was established in 1993 and began franchising in 1995. The sports-themed haircutting franchise, which specializes in haircuts for men and boys, offers check-in for clients, and ranks #30 in Entrepreneur "Franchise 500" for 2023 and is listed in Franchise Direct's 2021 "Top 100 Global Franchises". There are almost 1,900 Sport Clips stores open in the U.S. and Canada. Sport Clips is the "Official Haircutter" of the (VFW), offers veterans preferential pricing on haircuts and franchises and was named a 2021 Top Franchise for Veterans by Entrepreneur. Sport Clips provides "Haircuts with Heart" through its annual Help A Hero fundraiser that has contributed $13 million to the VFW; national partnership with St. Baldrick's Foundation, the largest private funder of childhood cancer research grants; and other national and local philanthropic outreach. Sport Clips is a proud sponsor of NASCAR's Joe Gibbs Racing team and SRX Racing, and partners with other NCAA and professional sports teams. To learn more about Sport Clips, visit sportclips.com.
ABOUT THE VFW:
The Veterans of Foreign Wars of the U.S. is the nation's largest and oldest major war veterans organization. Founded in 1899, the congressionally chartered VFW is comprised entirely of eligible veterans and military service members from the active, Guard and Reserve forces. With more than 1.4 million VFW and Auxiliary members located in nearly 6,000 Posts worldwide, the nonprofit veterans service organization is proud to proclaim "NO ONE DOES MORE FOR VETERANS" than the VFW, which is dedicated to veterans' service, legislative advocacy and military and community service programs. For more information, or to join, visit the website at vfw.org.
---
Lee Co. Sheriff's Office invites entries to be Sheriff for the Day
BY AUDREY KENT
FOR THE OBSERVER
OPELIKA— The Lee County Sheriff's Office is holding its second annual Sheriff for the Day contest, which allows children and teens to learn about the different divisions of the sheriff's office.
Law enforcement employees from their respective divisions will teach and show what they do.
Winners of the contest will sit with Sheriff Jay Jones and talk to him one-on-one about his job and law enforcement in general.
Any child in Lee County aged 7-17 is eligible to enter, with consent of a parent or guardian. The age categories are 7-12 and 13-17.
Entries will be accepted through Sunday, Nov. 19, at 11:59 p.m. The winners will be selected in random drawing.
One winner will be selected in each age category, and their parent/guardian will be contacted on Monday, Nov. 20. The parent/guardian must respond by Dec. 1 and will need to sign a waiver for their child to be able to participate.
The child will be sheriff on either Wednesday, Jan. 3, or Thursday, Jan. 4, 2024.
"Everybody was super nice, and the SWAT guys even had lunch with me," said Cole Catrett, the younger category winner in last year's Sheriff for the Day contest. "I can't wait to be the real sheriff when I grow up," he said.
"This gives these kids an opportunity to take it even further," said Jessica Henderson, media and community relations specialist for the Lee County Sheriff's Office. "We can cater to them instead of catering to a whole group. So, we might have a canine officer come and tell them about the canines. Or, if we know they're interested in the SWAT team, we might get the SWAT team out to talk to them. We can kind of tailor the day around them, which is something that they don't get the opportunity to do with anything else."
For more information on Sheriff for the Day, visit the Lee County Sheriff's Office Website at www.leecountysheriff.org/sherifffortheday.
---
Auburn Public Safety kicks off annual toy drive
BY ANITA STIEFEL
ANITAS@
OPELIKAOBSERVER.COM
AUBURN— Auburn Public Safety's annual Toy Drive is now underway.
Several changes have been implemented this year, including a weekend drive-thru donation event. The program has been expanded to provide toys for children ages 2-14.
The program assists families in the Auburn community who need a "hand up" by providing Christmas gifts.
REGISTER A CHILD
To register a child to receive a gift from the Auburn Drive-Thru Toy Drive, stop by the police department, located at 141 N. Ross St., or sign up online at auburnalabama.org/toy-drive. Registration is open through Wednesday, Nov. 15.
To receive assistance, a parent or legal guardian must provide their picture ID, proof of legal guardianship and proof of Auburn residency, such as a copy of a current power bill or lease agreement. In the spirit of a hand-up rather than a hand-out, effective this year, families may only register for the Auburn Toy Drive two years in a row.
DONATE
To donate toys and games, drop off newly purchased unwrapped gifts at the Dean Road Recreation Center, located at 307 S. Dean Rd., on Saturday, Dec. 2, from 8 a.m. to 4 p.m.
Please note: gifts of cash cannot be accepted.
VOLUNTEER
Help is needed to sort gifts into age-appropriate categories and distribute them. Sign up to volunteer at auburnalabama.org/toy-drive.
For more information about this year's toy drive, contact Sidney Hancock at Auburn Public Safety at (334) 501-3113.
---
Lifesouth Blood Center offers gift cards to donors
CONTRIBUTED TO THE OBSERVER
OPELIKA — LifeSouth Community Blood Center of Opelika is calling on the community to help meet a critical/emergency need for all blood types.
As an incentive, LifeSouth is offering all whole-blood donors a $20 e-gift card. Platelet and double red donors will receive an e-gift card for $40. The gift cards are redeemable at a variety of participating stores.
The center, located at 505 E. Thomason Circle, is open Mondays and Thursdays from 9 a.m. to 7 p.m.; Tuesdays, Wednesdays and Fridays from 9 a.m. to 5 p.m.; Saturdays from 9 a.m. to 5 p.m. and Sundays from noon to 5 p.m.
Mobile blood drives are upcoming at the following times and locations:
• Nov. 3 from 8:30 a.m. to 2:30 p.m. at Opelika High School,
• Nov. 4 from 10 a.m. to 3 p.m. at Walmart on 20th Avenue in Valley.
• Nov. 4 from 9 a.m. to 3 p.m. at the Farm at Rocky Top in Salem and
• Nov. 7 from 12:15 p.m. to 6 p.m. at Walmart on South College Street in Auburn.
To schedule a donation of for more information, call (334) 705-0884 or visit www.lifesouth.org.
---
Top Hat Chimney Sweeps announces Blitz Against Hunger
Food drive to culminate with Nov. 17 event featuring grilling, giveaways and good music
CONTRIBUTED BY WENDY HAMBY
AUBURN — Top Hat Chimney Sweeps is teaming up with the Food Bank of East Alabama and RH Peterson to promote this year's Blitz Against Hunger campaign. The campaign works to educate the community on the effects of hunger on our neighbors.
For every pound of food that is donated now through Nov. 17 at Top Hat Chimney Sweep's campus, Top Hat will donate $1 towards the fight against hunger in Lee County.
According to the Hunger in America Study, there are 746,550 people facing hunger in Alabama, and 204,830 of those are children.
Hunger doesn't take a break, so neither does the Food Bank of East Alabama. In 2022, more than 4.5 million pounds of food items were distributed in the community, including 1.1 million pounds of fresh produce. The food bank relies on community partners and volunteers to keep the program alive. It takes a collective effort of many, with each person donating just a few items, to change the future for so many in the area.
The most needed items for the Food Bank of East Alabama include: proteins (canned meat, canned fish like tuna or salmon), canned vegetables, canned fruit, canned soup, dry pasta, breakfast items (including cereal), 100% fruit juice and paper and personal products (toothpaste, soap and toilet paper). Donated food items must be in the original packaging, unexpired and unopened.
Top Hat Chimney Sweeps said it encourages all residents to embrace the spirit of community and friendly team rivalry by bringing a donation from the list above and joining the business at its location in Auburn, located at 1280 Financial Court, on Nov. 17 for the inaugural Tigers vs Tide Blitz Against Hunger event.
Bring the children, and enjoy a day of grilling, giveaways and good music. Raffle prizes will include a free chimney evaluation, free dryer vent service and a pelican cooler valued at $570. The event begins at 10 a.m. and closes at 4 p.m. with the grilling beginning at 10:30 a.m.
To find out more about this event, contact Wendy Hamby at Top Hat Chimney Sweeps at (334) 749-3559. For more general information about how to help fight hunger in the community, visit the Food Bank of East Alabama's website, www.foodbankofeastalabama.com.