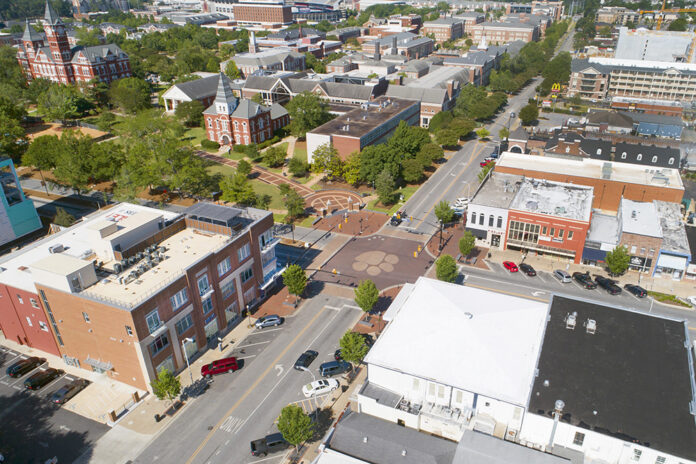 CONTRIBUTED BY CITY
OF AUBURN
BY DAVID D. DORTON —
DIRECTOR OF PUBLIC AFFAIRS
According to data released from the 2020 Census on Thursday, the city of Auburn is now the seventh largest city in Alabama with a population of 76,143.
U.S. Census data shows that Auburn has grown 43% since 2010, when the bureau reported a population of 53,380. At that time, the city of Auburn's population estimates were significantly higher than the census results and continued to run higher than census estimates throughout the decade.
"While we have certainly seen significant growth, it's possible that what we believed to be an undercount in 2010 has somewhat corrected itself in the 2020 census," said City Manager Megan McGowen Crouch.
Auburn is the fastest growing of Alabama's top 25 largest cities and the fourth fastest growing city in the state since 2010. Gulf Shores was the fastest growing (57%) followed by Fairhope (47%) and Chelsea (47%). Lee County also grew over the last decade, increasing by 24% to 174,241.
"Our approach over the past few decades has been to maintain and improve our economy and quality of life rather than to actively seek growth," Anders said. "What's important to us is that we provide the best schools and public safety as well as entertainment and recreation opportunities for those who call Auburn home," said Auburn Mayor Ron Anders. "I believe this growth is evidence that people love living in Auburn, and we're seeing that more people want to be a part of that. We're happy to welcome more to the Auburn family and look forward to the future we will build together."