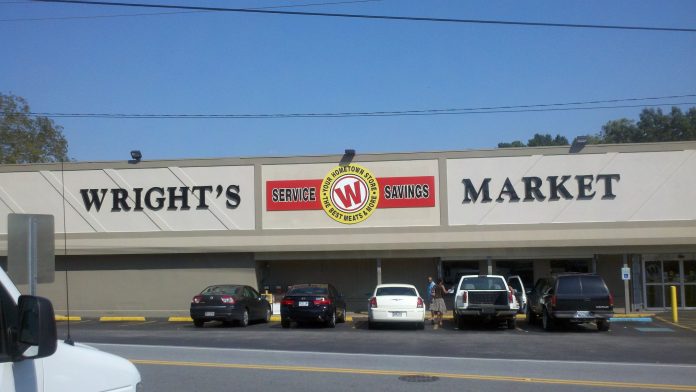 By Morgan Bryce
Associate Editor
Through a partnership with the Lee-Russell Council of Governments Area Agency on Aging, Wright's Market is hoping to end food and medical insecurities for elderly Opelika residents.
Store owner Jimmy Wright said LRCG counselors will be present at the store on the first Wednesday of each month from 10 a.m. – noon, providing senior citizens with information and access to life-changing programs available in the area.
"Unfortunately today, you are seeing people that are having to choose between food and medicine, but they can't do both. So, this was a natural partnership for us to work with Lee-Russell, and the programs they offer," Wright said. "They do offer medical assistance and help with the cost of prescription drugs, and they certainly can help people get access to SNAP (Supplement Nutritional Assistance Program) benefits."
Wright's Market was one of 10 retailers selected nationally last year to test out the impact of an online SNAP program.
Paired with his Wright2U delivery service, Wright said partners like the LRCG will enable him to provide food and medicine for seniors not only in Opelika, but around Lee County as a way of giving back.
"There's a lot of seniors today who find it really, really hard to accept help and accept assistance. It's a challenge sometimes to get them to understand that it's okay to receive some (help)," Wright said. "And to tell the story that, 'hey, look how you helped me, and look how you helped our country. Let us help you. There is nothing to be ashamed of, and it's a way to repay you for all the things you've done for us.'"
Wright added the launch of his online SNAP program is scheduled for later this year.
For more information on the LRCG and its programs, call the Opelika branch of the organization at (334) 749-5264 or visit www.lrcog.com/aging.html.
Wright's Market is located at 603 Pleasant Drive.