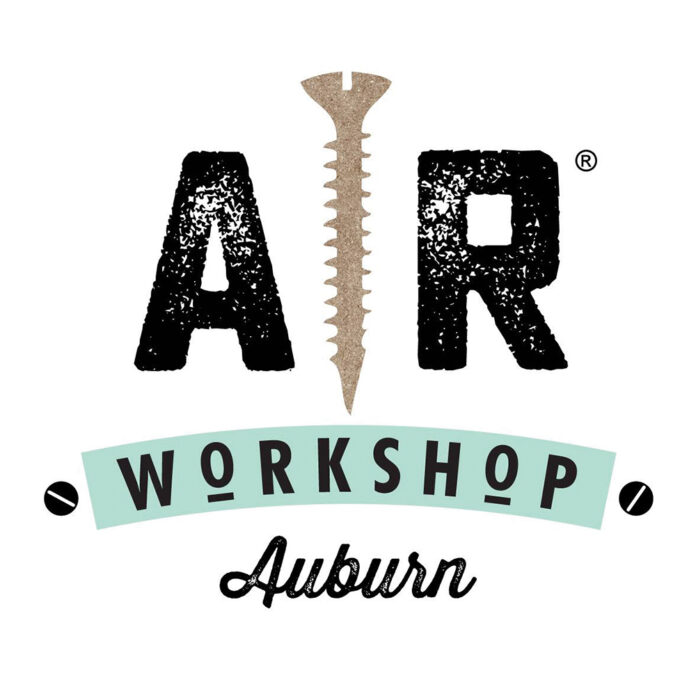 BY LOFTON WHEELES
FOR THE OPELIKA OBSERVER
Do you have the urge to create while making memories with like-minded, creative people? AR Workshop Auburn is the place in Lee County that will foster your inhibitions.
AR Workshop Auburn is a do-it-yourself (DIY) workshop located at Ogletree Village in Auburn. The workshop specializes in working with and supplying raw materials for people to create their own home décor, according to AR Workshop Auburn Owner Kimeran Keahey.
"It's a franchise based out of North Carolina and there's about 150 workshops nationwide now," she said. "We're proud to able to bring it to Auburn because it's such a fun place."
Keahey started the shop in the winter of 2020 because she wanted to bring her love of DIY projects to create a community of like-minded individuals and novices to the crafting world in Lee County. Additionally, she seeks to provide a place for people to express themselves through hand-crafted works.
"I've always been into crafts and art projects," she said. "So, it's a passion that's been inside me— I've just done it all my life. It's kind of a fun way to be able to get together with community and to share that passion.
"I'm a creative person myself and it's fun to share that, but it's nice to have something in common with people … Our hands stay busy, and we really get to use them a lot. It's a great place for community to come together."
Community is a force that is necessary in the human experience and it is a big part of running a place like AR Workshop Auburn. It is also a big part of why Keahey said she does what she does.
"My favorite thing [about AR Workshop Auburn] is probably the people I get to meet," she said. "It's very personable and I feel like I'm having friends coming over to my house — to my space. And we just make it very personal. So, it's not so much work or a job as it is just getting to communicate with other people."
However, there is something that made finding community challenging for many people across the country—the COVID-19 pandemic. AR Workshop Auburn faced the impact that many local businesses had to go through because of the pandemic. However, AR Workshop Auburn is getting back to making a place for people to come together and craft.
"It's been a big challenge to get people to come out to the workshop because we opened right before COVID hit," Keahey said. "It's been slow trying to get people to come in, but people are getting vaccinated. It's nice to see people finally getting out more — so that helps."
When looking at AR Workshop Auburn's Facebook page, it is evident that the workshop gives people the opportunity to create many homemade products to make their living space feel more like a home. From blankets to a variety of wooden projects, AR Workshop Auburn will help you make it all.
"The blankets are a lot of fun to make, but probably my favorite are the wood projects because there are so many different ways you can personalize them," she said. "We have signs and trays and door hangers and porch signs and all kinds of different ways to use wood for home décor. That's probably my favorite way to utilize all the raw materials because we can really personalize it to anybody."
While the shop opened in the winter of last year, Keahey still envisions the workshop to be a place that gives the Lee County community a place to try something new in the form of crafting projects while making friends and finding a sense of community. She said she also wants to spread the word about the workshop and branch out into the area so it reaches that potential.
"I'd like to get more involved in [the] community," she said. "We have our projects — our projects are friendly for kids and adults and I'd love to be able to take some projects to some more festivals and community events to provide some entertainment for some people that might not be able to come to AR Workshop Auburn. So, I'd love to be able to offer that to people who wouldn't typically get to come in."
To get more information about AR Workshop Auburn, visit the Facebook page, facebook.com/arworkshopauburn.