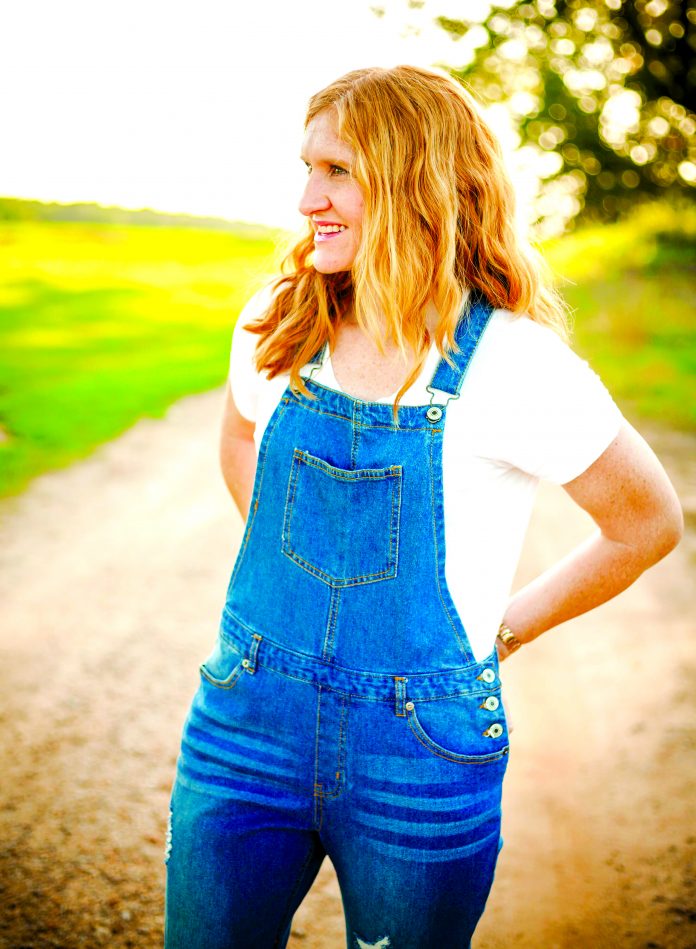 By Bradley Robertson
Something beautiful takes place when women come together in a Southern home, share life and have a good time. Now, add in shopping to this mix and all the women will say "Amen!"
Actually, all the women said, "I'll be there!"
A few local entrepreneurs recently decided to take the ladies social scene into their own hands. The idea was to create community and have a fun way to serve women in East Alabama.
The leading ladies pulled it off with dazzling jewels, tasty blush wine and plenty of laughter, new friends and new conversations.
The team included Regan Stanfield, a local jewelry designer, Christin Bancroft of Acre and Bow & Arrow restaurants, Susie Litkenhous of Eleve' and Auburn Dental Spa and Jess Margeson of Frou Frou Inc.
The hosts set the stage for the perfect "Ladies Night Out."
Recently, Stanfield noticed a lack of ladies' social fellowship within the community. She decided to test the waters this year and began hosting dinners for women to enjoy each other and to have a simple night to relax, dine and catch up. It has turned into a hit, with women from many walks of life joining in the fun.
This prompted her to reach out to other female entrepreneurs to see if they would like to be involved.
Stanfield opened her home in Moore's Mill and the event was open to the public via Facebook.
Bancroft quickly jumped in and offered up food donated by the new Bow & Arrow restaurant in Auburn. The menu included mac-n-cheese, sliced pork, pimento cheese and their famous "Memaw's Éclair."
Litkenhous decided to join in too and brought Eleve' branded Rose. This was new to many women at the gathering, having no idea that Eleve' had a branded wine. Tastings were offered by the glass compliments of the business, or you could also purchase a bottle or two at the event.
Lastly, Margeson added her lovely flower arrangements into the mix to add beauty to the décor as well as to sell to women to take home for their own home.
The mix of services and clientele for the community was a hit, but the most enjoyable piece was the opportunity for women to simply gather together to celebrate the day and enjoy good company.
Ladies from both Opelika and Auburn began pulling into the event late afternoon and the last guest left around 9 p.m.
Bancroft greeted guests at the door with a warm welcome and her signature smile. Each lady was asked to enter their name in multiple giveaways, which consisted of a tailgate party, flower arrangement and free jewels.
Stanfield set up tables of endless jewelry she makes herself in her home.
One large, farmhouse-style table was outfitted from end-to-end with earrings of all colors, shapes and sizes. Hot pink jewels, white feather style dangles and plenty of orange and blue were in abundance for those wanting to jazz up for football season. Chunky- style necklaces filled another table along with bracelets and even clutches and bags.
The kitchen was filled with food, but mostly ladies enjoying good company and tasting fine wine provided by Eleve'. The pretty Blush Rose' has a hint of sweet but is subtle and delicious, a match for many wine lovers, whether you prefer white or red. I am not a big Rose' fan but found Eleve' to be very fitting for my tastes. Women were buying bottles left and right to enjoy at home or perhaps save for a special occasion.
Litkenhous was graciously serving women wine, assisting in jewel selections and good conversation. Her gift to engage in women on a personal level was seen throughout the room. It's not often that busy entrepreneurs get extra time to visit with their clients. This opportunity turned the table for these businesswomen, allowing them space to relax, chat and have a little fun.
The vibrant Margeson was excited to chat about all things "Frou Frou," discussing design, style and florals. She is well-known in the area for her beauty and taste in floral design for East Alabama and beyond. She is a fun soul who reaches out to make others feel fabulous.
Margeson enjoys engaging in her community, making it no surprise she was here to showcase her work and share some joy with new friends.
Women were seen left and right trying on jewels and making decisions on which earring was the perfect fit for their next outing. Laughter filled the room and I was particularly glad to meet several new faces of local women.
Our Southern roots are tied deep to women meeting and gathering in the home, something we see less and less of as we have become busier than ever with activities and obligations. We think we are getting by with text and keeping up on Facebook, but nothing can take the place of face-to-face community.
I'm so proud of the gathering of women that is happening around us. We are each in our own way reaching out to lift each other up.
Thank you to the hostesses for creating something new for this lovely community we call home. I'm excited to see what else is in store for the women in our area in the months to come.