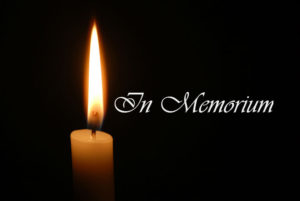 William Ausby
Funeral service for William Ausby, 71, of Opelika, Alabama (Beauregard Community), will be at 11:00 a.m., Thursday, May 30, 2019, at Mount Moriah Missionary Baptist Church, 2255 Wrights Mill Road, Auburn, Alabama 36830, followed by a Fellowship and Repast. The interment will be in Garden Hills Cemetery, Reverend Bernard Anderson will officiate.
Mr. Ausby, who passed away Thursday, May 23, 2019 at his home in Opelika, AL, was born September 3, 1947 in Russell County, Alabama.
Public viewing will be Wednesday, May 29, 2019 from 1:00 p.m. – 7:00 p.m. Mr. Ausby will lie in repose at the church one hour prior to the service.
Precious memories will be forever cherished by: his devoted wife of 44 years, Minnie P. Ausby of Beauregard, AL; daughter, Karen Temple (William Walker) of Brunswick, GA; sister, Constance Lewis of Phenix City, AL; brother, Herman Ausby of Phenix City, AL; niece, LaCrease Lewis-White of Phenix City, AL; great-niece, Kristen White of Phenix City, AL; two devoted brothers-in-law, Willie James (Julia) Threat and Willie Frank (Pastor Linda) Threat; a special daughter, Sheila (Charles) Threat; a special son, Timothy (April) Jones; two god-daughters, Vanessa Welch and Sonjia (Joseph) Thomas; two god-sons, Reaco (Connie) Echols and Paul (Margie) Godfrey; a lifetime friend as a brother, Frank Askew; devoted friend, Jacob Frazier; devoted lodge brother, Lenell Harris; a host of other relatives and friends.