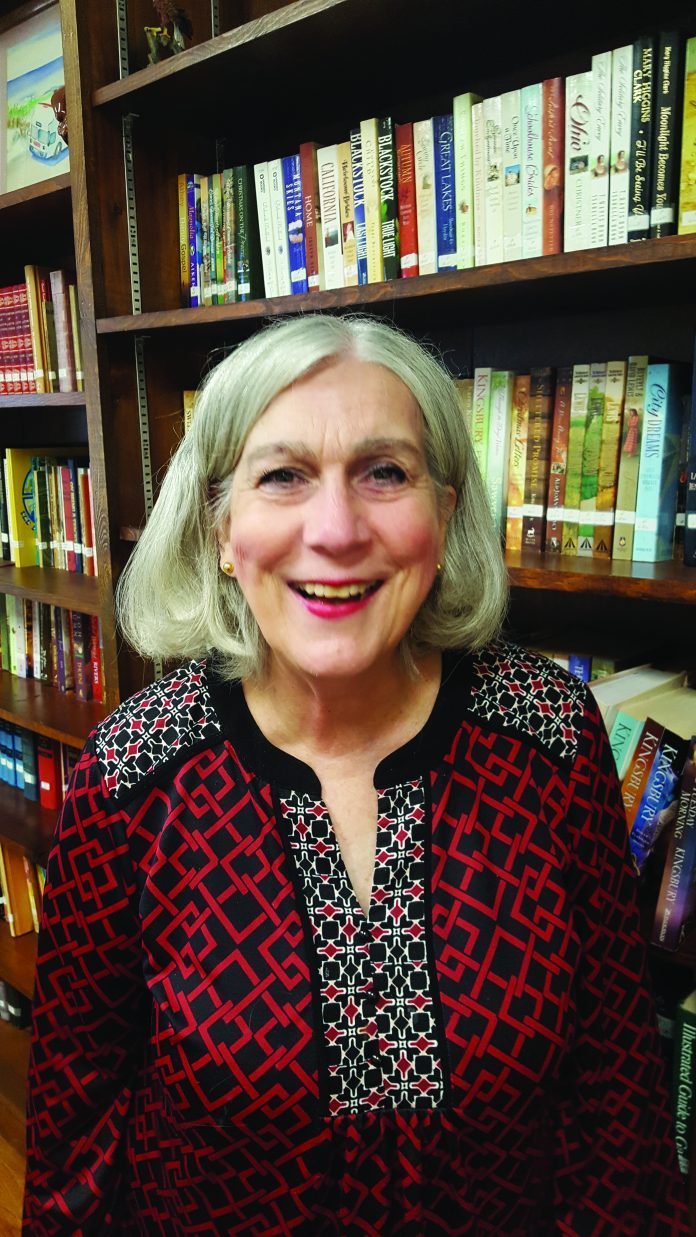 Children, teachers and families are heading back into the classroom this week. The citizens of Opelika and surrounding communities set a beautiful model for our children in being involved in community services in helping others. As educators, we are so appreciative when parents come along beside us and join hand in hand as together we build a foundation of values, character and morality in our children.
Last week, Observer Editor Morgan Bryce and I were discussing the lesson we and so many others learned by watching daily the American half-hour educational children's television series hosted by Fred Rogers called "Mister Roger's Neighborhood," which first aired on Oct. 15, 1962. Shown on PBS, it ran for 39 years until the final episode on Aug. 31, 2001. The children's series was created primarily for preschool children ages two to five but the show was appropriate for all ages.
As a teacher and mother, I faithfully looked to Mister Rogers to glean lessons to share with my classes as well as use with my child. I would like to share some life lessons with families.
Mister Rogers established the idea of routine and caring for others as a foundation key for each day. We can relate to him singing a happy song, putting on his warm cardigan, taking off dress shoes and putting on tennis shoes, sharing a simple truth as he fed his fish and encouraging us to enjoy each day. During my teaching career, I have observed that children adhere and adjust to a routine and schedule. We find in going through challenging times that a routine gives us security which helps us get through hard times. When you care for yourselves and others, this gives you joy. Mister Rogers taught us that it is great to be alive and enjoy life and each day.
Mister Rogers would encourage children to try something new even if they weren't sure of themselves. So many times when children are expressing themselves through arts, crafts, music, tackling a hard math problem or learning to read, they will need a nudge of encouragement. "Never give up" was his constant motto.
Love your neighbor, love yourself was a winding theme through all of Mister Rogers' programs. He believed in outreaching to all people in a helpful way. He was an encourager and would point out that we have so many helpers and caring people in our world. Love always wins.
"Just Be Yourself" was a continuous theme with Mister Rogers program. On the show, he would lean in and really listen to children's feelings. Children feel free to express themselves when they sense people are truly listening to them. He would address different feelings like happiness, sadness and loneliness. He would reflect in his program that children were to be valued and appreciated simply by being who they are.
He would guide children to cherish the little things in life. Pointing out the beauty in nature, accomplishing simple tasks, being able to button up a coat or sweater or tying a shoe were the simple things he pointed out for children to be proud of.
Children learn by watching parents, teachers and important adults around them. I know as we reflect upon the passion that Mister Rogers had to provide children a safe environment to grow and learn, we can all agree that his philosophies were a good example of virtues and values that we would want for our children to develop as they grow and learn. Yes, it is a wonderful day in our neighborhood as we adopt the simple lessons that Mister Rogers provided for children and that we grownup children will never forget. Thank you Mister Rogers!
Pinyerd has taught young children in the early childhood classroom for 34 years as well as outreaching to the elderly in intergenerational settings. She has taught and outreached in the schools in Opelika and Baldwin County. She holds a master's degree in early childhood education as well as a bachelor's degree in family and child development both from Auburn University. Her husband is the late Carl Pinyerd and she has one son, Gus Pinyerd who has taught her so much about learning. Classroom Observer is here to serve the community in sharing the wonderful teaching programs in our local public schools, private schools, and homeschools. The column is provided to enrich the education of our children, youth, and families. Classroom Observer welcomes educational news, school news, pictures, and events by e-mailing her at donnapinyerd@charter.net.