By Hannah Lester
hlester@
opelikaobserver.com
Meet Tim Aja — one of Opelika's four contenders for the empty Ward 3 City Council seat.
Aja is a reserve Navy commanding officer who joined right after college through officer candidacy school.
After a couple of deployments, Aja came to Auburn to teach from 2008-2011 and completed his Master's during that time.
Following his time in higher education, Aja completed two more deployments, in Afghanistan and in San Diego for his final year.
In 2014, however, Aja left active duty.
He spent a couple of years working for Pricewater House Coopers as a consultant in financial services.
Aja was called back to active duty in 2016 and deployed to Africa where he ran the only permanent U.S. Airfield there.
When he returned, he began a career in personal finance, which gave him more time with his family and more freedom.
Now — he's looking to enter the political world by running for the Ward 3 council seat.
"Arriving in 2008, we have seen the fantastic growth that Opelika's experienced," he said "Downtown, the transformation, everything just seems to keep getting better and better and I really just want to be a part of that. I want to ensure that Opelika stays on this great track that we've been on."
Aja said he has admired the way Opelika has been able to grow — to utilize large industries— but also keep the charm of the city
"They did it really smart over the last decade," he said. "… We haven't outgrown ourselves, it's been done really, really well. I just want to make sure we keep doing things well."
One of his goals would be reinvesting in the community, Aja said, citing Floral park as an example.
"We use Monkey Park all the time … in Ward 3, I love it," he said. "My daughter's also been enjoying it for the last seven years of her life, but she's going to start to outgrow the stuff there and we've got this giant space, three times the size of Monkey Park that we just don't utilize. I mean, it's utilized for a dog park, which [has] a lot of softball fields and those things that nobody seems to use so I think we create a better use for that space."
Other goals would include expanding financial literacy for citizens, he said, and renovating the Indian Pines Golf Course well.
"I bring a diverse background and that background has taught me a few things," Aja said. "Number one, it's taught me that as a federal employee now for almost twenty years, I think the less the government's involved in citizen's and businesses' day-to-day-lives, the better.
" … I think that the government has an absolute purpose, at the local, state, federal, national level, but government doesn't run the show. The citizens, and specifically, it's the local citizens in towns like ours that should be running the show because we've got success here."
Aja said he's going to try and hold an open-door policy and is open to citizens reaching out however they will, Facebook, through the city, etc.
Another way he's said he's considering communication is by holding an annual Ward 3 meeting to meet with citizens.
"The biggest way is just going to be people reaching out, phone, email and stopping by," he said.
Aja said he respected the work of the former two council members to have held the Ward 3 seat and would like to follow the paths they've already set in place.
"I'm going to be here to work for [the citizens]," Aja said. "I do believe that government works best when it stays out of the way and people are running their own lives for sure, but at the same time, if they have any issues, please come to me any time.
"In addition … I'm a fellow citizen as well. I want to see this city succeed. I've got a daughter at Southview Primary and I want to see Opelika City Schools just keep getting better and better. I've got a wife that's a realtor here. I've got my business that I'm running here and I want everybody to know, that hey, any decisions that the council makes directly affect us. So I'm going to be feeling anything and that's how I'm going to view things is as a business owner, as a parent and just as somebody who's going to be walking down the streets of Opelika and wants this city to be putting it's best foot forward at all times."
By Wil Crews
sportscrews@
opelikaobserver.com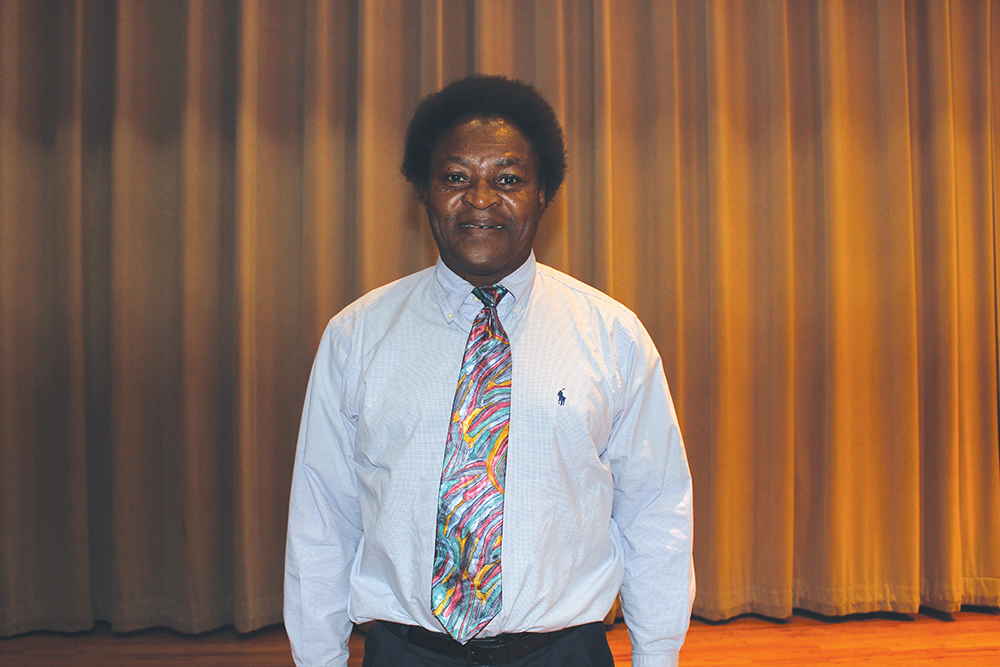 Editors note: The Observer was unable to obtain an interview with Mr. Winford L. Ashmore prior to Tuesday night's special election community forum. The following is a summarization of his talking points and the platform with which he spoke upon.
As an Opelika native and educator, Winford L. Ashmore is looking to make a difference in his community by running for the Opelika City Council Ward 3 seat in the Jan. 11 special election.
"I want to be your next councilman because I want to be a person who is out among the individuals, doing whatever is best for the constituents of Opelika, not just Ward 3 but the entire Opelika."
The youngest of seven siblings, with a mother who was unable to work due to his brother's disability, Ashmore said his "good morals" were instilled him at a young age.
"I worked at the sheriff's office at age 14," Ashmore said. "It let me know that I had to do the right thing."
The 56-year-old has overcome growing up in public housing to earn a bachelor's degree from Troy University in systems/vocational business education and mathematics, a master's in mathematics education and educational leadership/administration and an education specialist degree in mathematics education and leadership administration. He is also now pursuing his doctorate.
Ashmore has taught for over 25 years across five different state. He returned to Opelika in 2015.
If elected, Ashmore said he would focus on serving the elderly and the youth, and ensuring safety in the city.
"We know that the young people, we need to support them, help guide them … career guide them … so that they are headed in the right direction."
At the forum, Ashmore said that being available has been the most important action during his campaign in terms of reassuring his neighbors that he is the man for the job.
"I'm available, being to the extent that I am transparent," he said. "People can reach out to me."
Transportation is another issue within the Opelika community that Ashmore pointed out as something that he would to like to address.
"I know we do have Lee-Russell transportation system, but it's not enough to guarantee going to the doctor or whatever, they have to call and set up a time in advance and a lot of times that is not feasible for them."
In term of the city's safety, Ashmore said he would address the need for sidewalks and the fear of law enforcement.
"Especially for people who look similar to me," he said. "I don't think there is a need to be afraid of them, but if you have not been around different types of individuals then it would be a great concern."
Lastly, Ashmore conjured the ideas for "baselines" and tiered "standards" to encourage businesses and neighborhoods to meet the city's regulations.
"I would come up with at least three different levels of standards — level one, level two, level three," he said. "Let's use gold, silver and bronze. If you are at gold, maybe you only have to be inspected maybe once a year or every six months. The next level may be half of that. At the lower level, you met the basic."
With these standards, Ashmore stressed the importance of intrinsically motivating individuals to do better — encouraging them with motivation not punishment.
In closing, Ashmore thanked those in attendance and gave one final pitch to the community.
"I hope tonight is obviously something that will help you to think, challenge you to think," he said. "I hope I said something that will cause you to investigate each of us as a candidate and make an important decision. Forget about any personal ties that you have, but look at what is best for the great city of Opelika. I would say to you tonight, if any of you would consider me for your next councilmember, I would really appreciate it."
By Hannah Lester
hlester@
opelikaobserver.com
Terry Hanners is getting his second chance to run for Opelika City Council.
Hanners wanted to run for the last election but decided against it. Now he is running for the empty Opelika Ward 3 seat.
"I had considered running last election but I knew of Mr. Loftin and felt he would be a good councilman so I didn't run," he said. "Unfortunately, he had to resign for health reasons so after talking with friends and family, I was encouraged to go ahead and enter the election."
Hanners is an Opelika native who graduated from Opelika Tech in 1975 with an HVAC degree.
"Immediately upon graduation, I enlisted in the U.S Navy," he said. "After my service, I entered the HVAC field. I worked for several HVAC companies and finally started my own business in 1993. I've always enjoyed my work and meeting so many people along the way has been an added blessing."
One reason Hanners said he's running for council is he sees a gap between the citizens and their city government.
"Some of it is poor services in some areas and also large sums of money spent on large projects that were failures that citizens are not happy with and had no say in or ill-deceived," he said. "Smoke and mirror tax hikes are not fair to the citizens and I want to make sure the people are heard. At my age now and experience, I have more time to spend on the council and be a good representative for all citizens. As a city grows, often there comes a large divide between city government and the people they are suppose to serve."
Hanners said that, if elected, he plans to try and get to know the job first. Additionally, he said he wants to create a Facebook page so that citizens have a way to contact him.
"I have a separate line already set up to answer calls with any needs Opelika citizens may have," he said. "I want to take time to win the confidence of Opelika citizens meet more citizens and to get more citizens involved with our government. When contacted by citizens, I promise to get them in contact with who is the one to deal with their situation, or I will bring it up at council or whichever city department they need. I'm not holding to anyone so Opelika citizens can be reassured, I will be unbiased and will do what I can to service their needs.
My long term goals will be to make the city council more transparent to all citizens."
Hanners said he will work to make sure citizens are aware of all projects the city takes on.
"There are a lot of people who want the city to fund various projects and they will have their experts speak and rush a vote," he said. "Citizens don't know or don't have their chance to hear of it. The city will learn I'm not just a 'yes person'; I believe that large special building projects, additions, expansions, etc., citizens should be aware and have time to voice their opinions. If its good for the city and citizens then I see no reason to rush.
"We are in a very unstable time with COVID, high inflation, low supplies and, with that in mind, some projects need to come when the economy gets back to normal. If its worth having, it's worth waiting on."
Some of Hanners' concerns included the rental property ordinance and what is best for citizens, city streets and traffic, preserving the heritage of the city and more.
"I encourage our citizens to vote for me because my voice will be their voice," he said. "I have already done my best to serve the citizens of this city with my business. Ive always been fair, honest and willing to help anyway possible … In my business, I have donated heating and air systems to habitat for humanity and I started a ministry to loan window units to people who have been put on hospice and don't have air-conditioning … Customer service isn't just for private business, it also applies to our local city government and on my seat I promise to make sure we all get great customer service.
"Like most citizens, I'm blue collar and very well know what it's like to make a living and try to get by. I've lived in high-crime neighborhoods and experienced how lawlessness can destroy a city. I am very much behind our first responders and guarantee that I will vote always to give them what is necessary to perform their duties safely and efficiently. Crime has risen in our city and want our police to be proactive and I will never throw them under the bus, as some cities have … I want school funding to always to be enough to ensure a quality education and zero tolerance for bullying and assaults."
Outside of politics and work, Hanners is a member of one of the local Church of the Highlands, the NRA, OMS Missions and spends time volunteering.
"I have been able to provide assistance and donations to many animal rescue groups and funding adoption of dogs and cats for those that can't afford to adopt," he said.
He is married to his wife, Denise Hanners, a retired nurse and the two have seven children.
"If citizens have any questions please feel free to message me on Facebook and I will respond promptly," he said. "Most importantly, I appreciate your vote on Jan. 11, 2022."
By Wil Crews
sportscrews@
opelikaobserver.com
Opelika native Sherri Reese graduated from Opelika High School in 1991, served in the United States Army for 24 years and is now running for the Opelika City Council Ward 3 seat in the city's special election on Jan. 11.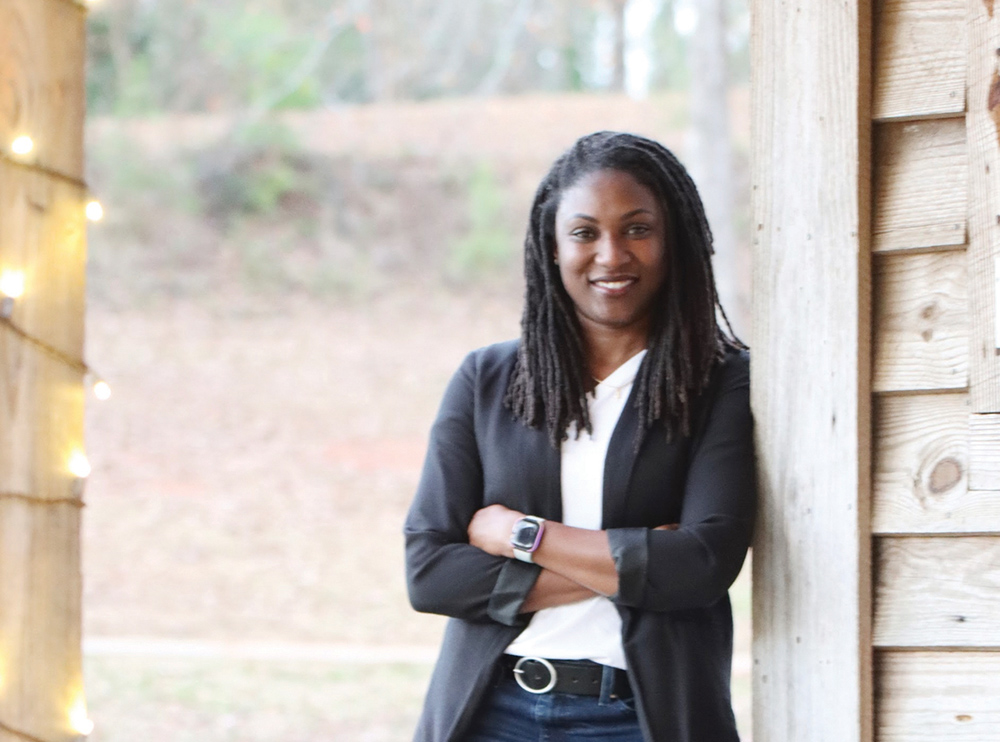 "Serving my country and my community has been, and continues to be, a foundational aspect of my character," Reese said. "After retiring from the army and returning home to Opelika, civic participation seemed like a natural next chapter for me. I believe strongly in local representation, where all residents' voices are heard, and where the prevailing opinions of a community help to shape policy decisions. I believe I am well-prepared to represent and voice the views of my neighbors in Ward 3. I believe my presence on the city council will add further depth to all discussions and deliberation."
Since announcing her run for office, Reese has been busy on the campaign trail.
"In the course of my campaign canvassing, I have knocked on over 2,500 doors in Ward 3, and I have not heard any major concerns that are not currently on the city's radar," she said.
If elected, Reese said she would continue to build on the legacy of her predecessors, and make herself readily available to all her constituents.
"People in Ward 3 appear to be generally satisfied with the state of our city, which reflects the thoughtful stewardship being provided by city leadership and their predecessors," Reese said. "I plan to continue my tenure in the same spirit, making sure that I am accessible and responsive to any citizen's concerns as they arise."
As a potential councilmember, Reese said she has been spending much of her time "studying" the intricacies that she believes would benefit her in that position, and would continue in that vein if elected.
"I will continue to broaden my knowledge of the city's organizational structure, departments, services, boards and commissions and its' ordinances," she said. "I will spend time building relationships with my council colleagues, mayor and city administrator in order to transition smoothly into the role of councilperson. I will commit the time necessary to build relationships with Ward 3 constituents and stakeholders, in an effort to clearly demonstrate my willingness to be a collaborative partner. I will achieve this through phone-calls, one-on-one meetings and regular ward meetings."
A retired military service member, assistant for the Opelika Track & Field team and a member of the Lee-Russell Transportation Board, Reese is confident she can dedicate the time necessary to fulfill her duties as a councilmember.
"The time commitment required to serve on the Lee-Russell Transportation Board is manageable," she said. "I will continue to assist Coach [Jimmy] Johnson with track and field because I love those kids and I care about their future. I am fully retired, so time management will not be an issue for me."
Reese describes her leadership style as "inclusive and collaborative," stating that "no one person is an expert on all the issues that may come before council."
Furthermore, Reese said, as a councilmember, she would be "accessible and ready to listen" and that she will "seek out advice and counsel when necessary in order to make informed decisions."
With the election just days away, Reese hopes her work on the campaign trail has been evident, and that her dedication to the city is unquestioned.
"I have canvassed all of Ward 3, knocking on over 2,500 doors," she said. "I have engaged in hundreds of conversations with neighbors and constituents, stating my position, and humbly asking for their vote. I have initiated meetings with a variety of city leaders, including the mayor, city administrator, councilmembers and department heads, so that they can put a face to the name. I am a regular at city council meetings. I understand what it means to represent the views of all people and I possess the energy and enthusiasm to deliver on my motto of 'Boots on Ground'".