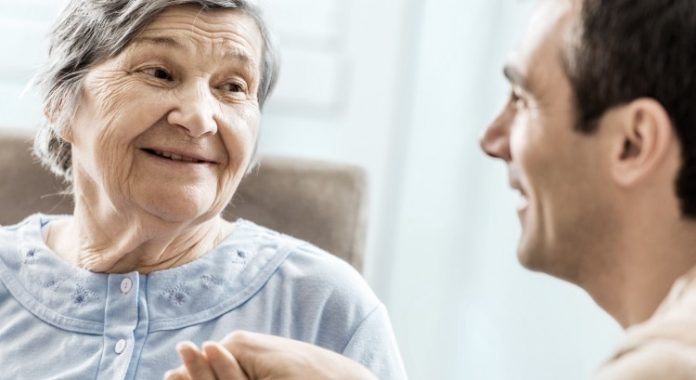 By Tyler Roush
For the Opelika
Observer
Regardless of age, everyone has a purpose at the Auburn Compassus and Bethany House.
Located at 1171 Gatewood Dr., the Bethany House provides continuous or short-term relief care for patients in an environment that is built to feel like home. The building is a medicare-approved, 10-bed facility with hospice registered nurses and views of the nearby lake.
Complemented with the feeling of being at home, the Bethany House pairs its patients with trained volunteers to provide a sense of comfort while dealing with ailments. In addition to service within the facility, the hospice also provides in-house care.
Chris Starr, the director of clinical services at Compassus' Auburn location, said that volunteers could do anything from mowing lawns, reading to the patient or assisting staff members.
To Starr, the priority is to establish companionship between the volunteer and the patient.
"They're there to visit and provide some moral support, companionship, talking," Starr said. "A lot of people — especially if they're elderly — just want to share their stories."
Separate from building connections, the Bethany House looks to ease any stress with the patient or the patient's family.
"Our goal is to assist the patient, the patient's family, whatever needs they have, with our volunteer staff," Starr said.
Latasha Durr, the hospice volunteer coordinator, said that volunteers also participate in activities ranging from bingo, penny auctions, resident birthday parties or walking around the facility.
Though volunteering with the hospice is needed, volunteers are also encouraged to bring their pets as a future Pet Therapy Volunteer Program is planned in addition to its current services.
"It just brings so much joy to the patients when their dogs come to visit," Starr said.
Volunteers with musical talents, either instrumental or vocal, are also able to provide music for the patients.
The hospice also plans to add an Angel Volunteer Program, with volunteers staying at the bedside of patients who are actively dying.
As Lee County's first hospice, initially established as Lee County Hospice prior to becoming a Compassus affiliate, volunteer service is also provided to Macon, Chambers, Russell, Tallapoosa and Randolph counties.
Volunteers are required to be 18 years old, with the hospice's oldest volunteer being in their 80s, Starr said, and must pass a background check.
Following a background check, the hospice requires volunteers to go through training prior to starting. Training is provided at the facility, but is also available at a separate location if a set of people, such as a local church group, is looking to volunteer.
The next volunteer training session will be Feb. 4, at 5:30 p.m.
Any prospective volunteer can register with the Auburn Compassus location or the Bethany House by going through Compassus' website at compassus.com/volunteers, or by emailing Durr at latasha.durr@compassus.com.