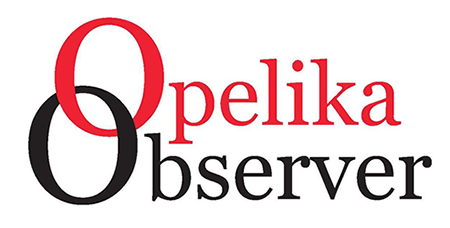 More than 140 U.S. veterans and military families across the state release letter
Contributed by Cover Alabama 
Veterans across Alabama released a joint letter Thursday calling on Gov. Kay Ivey and the legislature to expand Medicaid coverage immediately for veterans and their family members. The letter — signed by 145 Alabama veterans from multiple services — asks for support for Alabama's veteran community, many of whom lack consistent, quality and affordable health insurance.
"Most people think those of us who serve in the U.S. military automatically receive lifetime health care and other benefits," said Rev. Clyde Jones, a U.S. Army veteran and Bronze star recipient. "In reality, our health benefits depend on our length of service, military classification, type of discharge and other factors."
If Alabama expanded Medicaid, approximately 5,000 veterans and 8,000 family members would gain access to affordable health care. Without expansion, those Alabamians fall into the coverage gap because they earn too much to qualify for Medicaid under the state's stringent eligibility limits but not enough to qualify for subsidized marketplace plans under the Affordable Care Act.
"My hope is that Governor Ivey sees our pleas and understands the hardships many of us have been silently enduring for all these years," Rev. Jones said. "We're asking for this to be the last Veterans Day where so many of us are left uninsured."
Military veterans who signed the letter agree this is an issue requiring bipartisan support to help Alabamians get the care they need.
"More than 5,000 veterans and 8,000 of their family members are trapped in the coverage gap," the letter reads. "These heroic men and women protected our country and now we are asking for you to do all that you can to protect them by expanding Medicaid coverage to low-income adults."
Only 12 states have yet to expand Medicaid, and Alabama is one of them. President Joe Biden in March signed the American Rescue Plan Act (ARPA), which would give a boost of federal dollars to holdout states that expand coverage. Over two years, that boost could mean hundreds of millions of dollars of new federal funds for Alabama Medicaid.
This additional funding would offset the initial costs of expansion. Alabama would receive enough federal funding under ARPA to cover the state cost of Medicaid expansion for more than four years, a Manatt estimate shows.
"It's time for Alabama to treat our veterans with dignity by ensuring they all have access to affordable health insurance," said Alabama Arise's Cover Alabama Campaign Director Jane Adams, who organized the sign-on letter. "Our veterans have waited long enough. They deserve someone to watch their back as they risked their lives watching ours."
The letter signed by 145 Alabama military veterans calling for immediate Medicaid expansion was sent to Ivey and legislators on Wednesday.