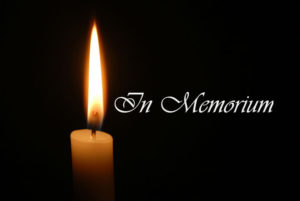 Velma Christene Davis
Velma Christene Davis of Opelika was born to the late Lewis and Lorine Ivery Davis on May 18, 1934 and passed away at Arbor Springs on November 1, 2019. She was 85 years old.
She was preceded in death by her husband, Spec Wright; brothers, John Davis, Roy Davis, and Jack Davis; sister, Merline King.
She is survived by her children, William J. Murphy (Sametra) of Salem, Alabama and Ruth Carreca (Michael) of LaFayette, Alabama; grandchildren, Jamie Scott, Shane Bledsoe (Jaclyn), Nikki Morgan (James), Drake Bledsoe, and Lynn McGroder; great grandchildren, Justin Scott, Logan Morgan, Dylan McKnew, Lydia McGroder; sisters, Catherine Bowen, and Jean Arrington (Wendell).
Visitation will be held Monday, November 4, 2019 in the Parlor at Frederick-Dean Funeral Home from 10:00 until 11:00 a.m.
Funeral service will be held in the Chapel at Frederick-Dean Funeral Home Monday, November 4, 2019 at 11:00 a.m. with Brother, Wayne Prickett officiating. Interment will follow at Garden Hills Cemetery.