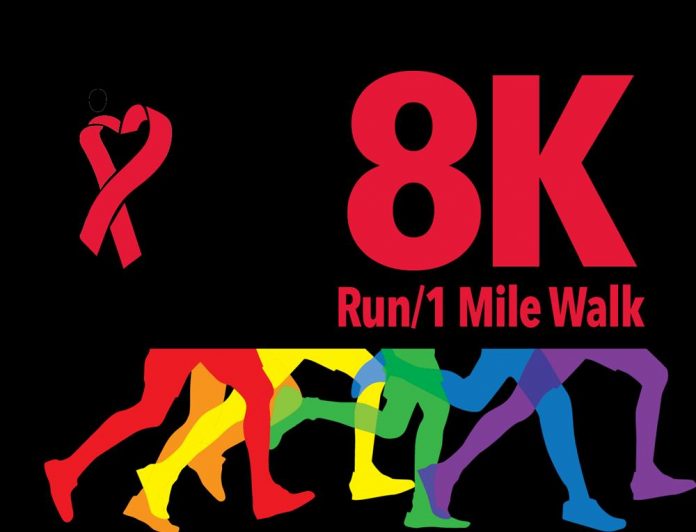 Special to the
Opelika Observer
The Unity Wellness Center's annual "World Aids Day 8K and 1-Mile Run/Walk" will be held Nov. 9 from 8 to 11 a.m. at Town Creek Park in Auburn.
Run, jog or walk a scenic eight-kilometer (five-mile) route through the moderately rolling hills of Auburn. The race will start and finish at Town Creek Park. Strollers and dogs on leashes are welcome and encouraged.
All proceeds are donated to Unity Wellness Center's Client emergency assistance fund. The World AIDS Day 8K is in honor of all those living with HIV and who have died from AIDS-related illness in the Auburn-Opelika area. Awards will be presented to the top-three overall male and female runners and to the top male and female in each age group (18 & under, 18-30, 31-40, 41-50, 51+).
Online registration closes at 11:59 p.m. on Nov. 7. After that, individuals may register on Nov. 8 from 11:30 a.m. to 1:30 p.m. or 3 to 6 p.m. at Unity Wellness Center, located at 122 N. 20th St. in Opelika (encouraged) or on race day starting at 6:30 a.m. Race-day registration will be $40 and only cash or checks will be accepted.
The race will take place in the rain, but in the event of thunderstorms, the race will be canceled. No refunds will be given.
The one-mile walk will start at 8 a.m. and will not be timed. The eight-kilometer timed race will begin at 8:30 a.m.
Bathrooms are located close to the start and finish area.
For more information, call race director Jessie Schwiesow at 334-749-3593 or visit www.unitywellnesscenter.org. The park is located at 1150 S. Gay St.
About the Unity Wellness Center
Based in Opelika, the Unity Wellness Center (UWC) is a nonprofit 501(c)(3) and Lee County United Way agency. Their purpose is to provide services to individuals and families infected or effected by HIV advocate on behalf of persons who are HIV-positive or living with AIDS and conduct outreach and education efforts for a wide variety of targeted populations and locations.