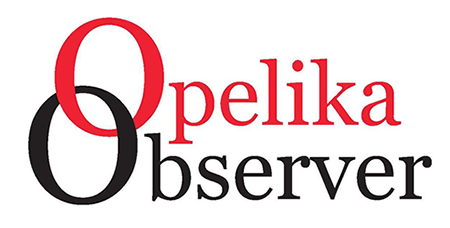 Courtesy of Todd Rauch
Todd Rauch, candidate for Opelika City Council in Ward 5, is encouraging voters to mark their calendars and make it a point to head to the polls to vote in the upcoming election, with just a few days to go until the municipal runoff election.
"With recent elections taking place in both July & August, and then coming soon in October & November, it's easy for citizens to get voter fatigue and choose to skip the polls," Rauch, said. "This election is incredibly important for the voters in Ward 5, and I look forward to seeing them out at the Opelika Sportsplex on October 6."
Rauch has knocked on thousands of doors within Ward 5, connecting with voters, listening to their concerns and taking notes throughout the election.
"My hard work to earn your support and work for our ward won't stop on election night," Rauch said. "I want to represent you and your interests in our ward & our city. From day one, I've shown a commitment to our friends & neighbors, and that commitment is about the future of Opelika. I need your vote on Tuesday, October 6."
The municipal election on August 25 recorded a record-breaking turnout in Ward 5, with 1,786 in person voters at the Opelika Sportsplex and another 58 absentee ballots recorded. Todd Rauch earned 42.6% with 761 votes for a first-place finish, while the 10-year incumbent finished with just over 400 votes. The crowded field triggered a runoff.
According to the Code of Alabama (Section 11-46-55), "If no candidate receives a majority of all the votes cast in an election to which there were more than two candidates, then the municipal governing body shall order a runoff election to be held on the sixth Tuesday next thereafter following the regular election, at which election the two candidates having received the most and the second most votes, respectively, shall be candidates, and the person receiving the highest number of votes for that office in the runoff election shall be declared elected."
"Our City is too great, with so much to offer, and our citizens work too hard for your voice to be overlooked," Rauch said. "Together, on October 6, we can come together and elect me, Todd Rauch, to Opelika City Council in Ward 5. Come and make sure your voice is heard."
About Todd Rauch
Rauch has lived in Opelika with his wife Ali for 11 years. He enlisted in the Army at 17 as a Military Police Officer. He was wounded in Iraq in 2003, eventually needing 12 surgeries to recover. Rauch went on to earn his bachelor's degree in psychology from Auburn University, and later worked as an intelligence specialist for the U.S. Army Aviation & Missile Command at Redstone Arsenal in Huntsville. He is currently the Vice President of the Community Foundation of East Alabama. Rauch is incredibly active in the Opelika community, where he serves on the Board of Directors for the Opelika Kiwanis Club, a Board Member & Programming Chairman for Opelika's Top 20 Under 40 Leadership Program and a Board Member & Secretary for the Museum of East Alabama. Rauch is a graduate of Opelika's Top 20 Under 40 Leadership Program, Leadership Lee County, Opelika Citizens Police Academy (CPA) and Lee County's Community Emergency Response Team (CERT). Rauch also serves as a representative for the City of Opelika on the Metropolitan Planning Organization – Citizens Advisory Committee (MPO-CAC) with the Lee-Russell Council of Governments.
For more information, visit www.ToddRauch4Opelika.com, www.facebook.com/ToddRauch4Opelika, or call 334.610.1750.