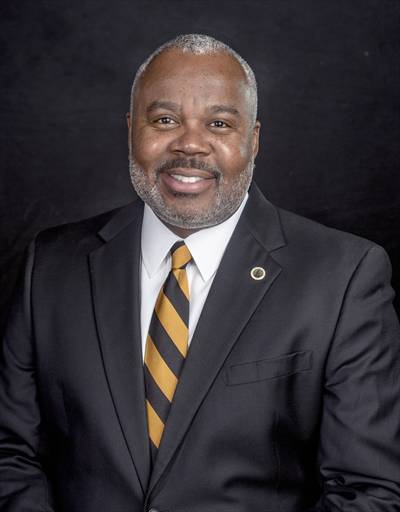 Special to the
Opelika Observer
Dr. Quinton T. Ross Jr. will be the featured speaker at Thompson Chapel A.M.E. Zion Church's Family and Friends Day Celebration on June 23, which begins at 2:30 p.m.
Previously a four-term Alabama state senator, Ross currently serves as the 15th president of Alabama State University in Montgomery. Ross's senatorial career is full of accomplishments and important legislation passed, and he served as a member of committees on finance and taxation education, military affairs and transportation and energy.
Thompson Chapel holds a special place in Ross's legacy as his grandparents Mr and Mrs. Robbie Ross were longtime members along with extended family and friends.
With a theme of "Past, Present and Future Stepping Stones," the service will feature music and messages from other local dignitaries including Rep. Jeremy Gray and Ward 1 Opelika Councilwoman Patsy Jones.
For more information, call 334-749-8676. The church, pastored by Rev. Charles M. Adams, is located at 187 Columbus Parkway.