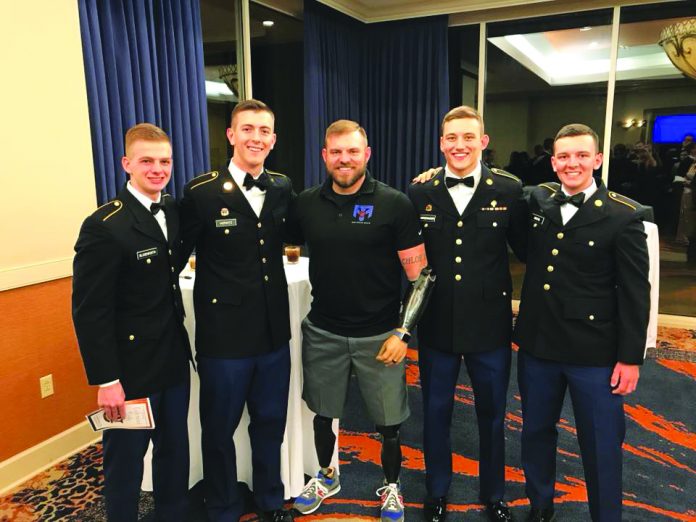 By Arnecia Walker
For the Opelika Observer
The Auburn Student Veterans Association will be hosting their third annual Veterans Gala Nov. 8th at the Robert Trent Jones Marriott Conference Center from 6-10 p.m.
ASVA is a 501c3 nonprofit organization that has a mission to take care of Auburn University student veterans. The gala was created to establish a platform to inform the community, administrators and faculty about the organization and what it is all about.
This year's special guest speaker this year is Melissa Stockwell, a retired veteran of the U.S. Army and a two-time Paralympian. In 2004, Stockwell lost her left leg after an explosion in Baghdad, becoming the first female to lose a limb in the Iraq War.
Amongst being the first Iraq veteran to be chosen for the Paralympics, Stockwell is a proud American, according to event organizer and USAF veteran and chapter advisor Robyn Westbrook.
"The guest speaker is inspirational to all of our guests, not just student veterans," Westbrook said.
Individual open seating tickets are $125 per person and reserved table seating ranges from $1,500 to $3,000. Ticket proceeds will go towards monetary scholarships for student veterans at Auburn University through ASVA. The deadline for table sponsorships and reservations is Oct. 25.
"The gala is a night to have fun and receive an inspirational message of how we can overcome trials and tribulations," Westbrook said.
For more information regarding the event and tickets, visit www.asva.mycloveronline.com or contact Westbrook at rgw0001@auburn.edu. The venue is located at 3700 Robert Trent Jones Trail.