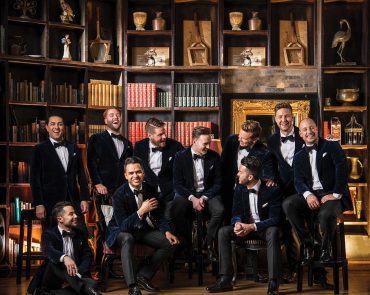 Special to the
Opelika Observer
The Ten Tenors "Home for the Holidays" performance at the Opelika Center for the Performing Arts will be Dec. 10 at 7:30 p.m.
Count on The Ten Tenors to sleigh-ride audiences through a musical winter wonderland that captures the heart of the holidays for the whole family. With festive favorites and modern holiday hits, patrons will want to bundle up and get to their seats on time for one of the Arts Association of East Alabama's all-time audience favorites returning to the Opelika Center for the Performing Arts.
The Ten Tenors have headlined more that 2,000 concerts around the world, sold more than 3.5 million concert tickets and become renowned for their dynamic, choreographed performances and skillful ability to seamlessly transition from operatic arias to soulful ballads through to chart-topping pop and rock songs.
Tickets range in price from $20 to $130 and can be purchased via www.eastalabamaarts.org. The venue is located within Opelika High School at 1700 Lafayette Parkway.
For more information, call 334-749-8105 or visit the organization's website.