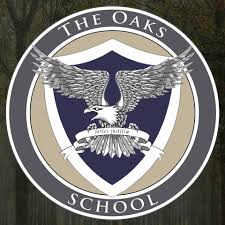 Middle school loses but varsity wins in unusual forfeit fashion
Special to the
Opelika Observer
On Oct. 11, The Oaks middle school and varsity teams played at Opelika's Moore Stadium.
The Oaks middle school team lost 47-7 to Unity Prep in front of a record crowd Friday night, attendance sparked by the Oaks' senior night celebration. The Mighty Oaks started the game with only 10 players because of injuries.
The Oaks' backup quarterback led with a total of 162 all-purpose yards. Jagger Scott was 7-for-11 in the air for 104 yards, connecting with fullback Noah Childree for a 63-yard touchdown pass. Tight end Keaton Murphy caught all five passes on 43 yards, including a 17-yard, double-reverse TD pass from halfback Jayden McKee.
Scott also contributed 58 yards on 16 carries. McKee also ran for 24 yards on five carries.
The Oaks' defense had a hard time corralling the quick-hitting Unity running backs. Landon Childree was the leading tackler with five tackles, while older brother Noah three on the night.
McKee also showed his athletic prowess with a pass deflection during a critical series, added 65 yards on kickoff returns and kicked a high-booming 47-yard punt that pinned Unity deep in their own territory.
The Oaks middle school team will travel to reface Lafayette on Thursday. Oaks won their first skirmish versus the Cougars earlier in the season.
Varsity
The Oaks varsity team faced off against Coosa Valley Academy Rebels in the second game of the season at Moore Stadium. The Oaks started out slow, with starting quarterback Jaxxon Scott on the sideline nursing a hip injury from last week. Jaxxon was unable to practice all week, but was cleared to play on Friday.
Coach Alvin McCormick said he hoped Scott would not be needed and would only use him if the team fell behind. Backup quarterback Daniel Adams had a hard time finding a rhythm getting off only two passes in five attempts.
Toward the end of the first quarter of Senior Night, the Oaks had fallen behind 16-0. The highlight of the quarter was an incredible 60-yard punt by Ryan Decker.
After an 83-yard kickoff return by senior Lane Starling, McCormick decided it was time to let Scott jump into the action. A quarterback keeper around the right side had Scott breaking several tackles before jogging into the end zone.
Toward the end of the play, a Coosa Valley player laid a helmet-to-helmet hit on Scott. When the dust had settled, the Coosa Valley team did not have enough players on their roster to continue because of player disqualifications and therefore had to forfeit the game.
The Oaks will go face off in a region rematch against Harvester on Friday, which was played early in the season. A win against Harvester could mean a playoff birth for this first-year Oaks varsity football squad.