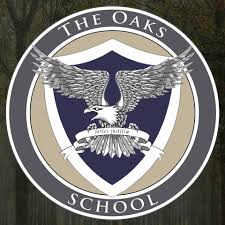 Special to the
Opelika Observer
The Oaks Middle School team won their last game against the Lafayette Cougars of LaGrange 24-12. After a harrowing few moments when Oaks QB J. D. Dallas went down with a broken femur early in the first quarter, Jagger Scott filled the quarterback spot going 7-for-11 passing with only one interception. Keaton Murphy was his main target, pulling in two receptions of his four targets for 31 yards. Jayden McKee had two catches as well, contributing 88 yards and one touchdown.
McKee also had two carries for 106 yards and two touchdowns. Noah Childree also added 57 yards and a touchdown on five carries.
Defensively, The Oaks was led by Noah Childree, who finished with with 19 tackles and a fumble recovery. Younger brother Landon had 13 tackles and a fumble recovery. Scott had nine tackles, two forced fumbles and a quarterback hurry. Murphy had six tackles, two sacks and three quarterback hurries while McKee added nine tackles.
Varsity
The Oaks Varsity squad had a rough night at Harvester's homecoming game Friday. With more than 200 yards deleted by penalties, the Oaks lost 34-8 in Douglasville, Georgia in their last regular season game.
Senior Jaxxon Scott went 9-for-20 passing with three interceptions for the night. Scott connected with senior Lane Starling three times for 55 yards. Ryan Decker pulled down the only touchdown on a seven-yard jump ball. Decker also had 71 yards returning three punts and Starling also had a stellar 40-yard punt return. Scott had 139 yards on 11 carries and led The Oaks defensively with 11 tackles, one caused fumble and one fumble recovery.
Starling had eight tackles, a deflection and a fumble recovery. Daniel Adams had seven tackles, caused a fumble and had a quarterback hurry.