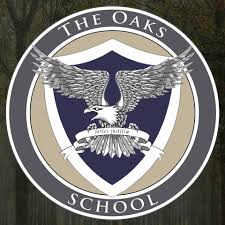 Special to the
Opelika Observer
The Oaks School varsity football team defeated Covington Christian of Conyers, Georgia 72-48 on Friday night to improve to 3-2 overall.
Quarterback Jaxxon Scott led the way with 328 rushing yards on 18 carries and five touchdowns, Josiah Frick added 86 yards on 13 carries and a TD and Lane Starling ran three times for 27 yards and another score. Ryan Decker also had a nice 46-yard run.
In the air, Scott passed three times to Starling for 113 yards and a touchdown. Decker added 59 yards and a score. Daniel Adams had two grabs for 77 big yards. For the night, Scott threw for 255 yards, going 10-of-17 passing with only one interception.
Defensively, the Oaks were led by middle linebacker Luke Christian, who had nine tackles and caused two fumbles. The Frick brothers Josiah and Silas had six tackles each with Josiah adding a fumble recovery and an onside kick recovery. Scott added five tackles and an interception.
The Oaks will play on the road against Rock Springs in Milner, Georgia next Friday.
Middle School
The Oaks Middle School fell 54-0 to the Griffin Christian School Crusaders last Thursday, moving to 1-3 on the season.
The Crusaders dominated their smaller Oaks opponents from the opening kickoff, which was returned for a touchdown. Noah Childree led the Oaks with 41 yards on seven carries. Quarterback J.D. Dallas was only able to get off two passes during the night, connecting once with Keaton Murphy for 13 yards. Defensively, Childree and Carter Scott both had five tackles each.
They will face Ezekiel Academy in Montgomery next Thursday.