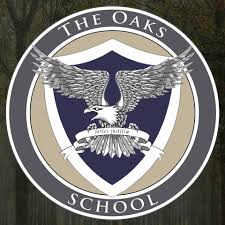 Special to the
Opelika Observer
Middle School
The Oaks Middle School team improved to 2-3 overall after defeating Ezekiel Academy 8-6.
Quarterback J.D. Dallas completed 1-of-3 passes, including a successful two-point conversion.
On the ground was where the Oaks found success. Jayden McKee ran five times for 39 yards and the Oaks' only score. Dallas also had a big night on the ground, finishing with 49 yards on six carries.
Defensively, middle linebacker Noah Childree led with seven tackles, a sack and a quarterback hurry. Defensive end Jagger Scott finished with four tackles, two sacks and two hurries, middle linebacker Carter Scott notched four tackles and defensive end Landon Childree contributed four tackles.
The Oaks will face off against Central Christian in Sharpsburg, Georgia on Oct. 3.
Varsity
Coach Alvin McCormick and his Oaks team lost at Rock Springs Academy 42-8 Friday night.
Jaxxon Scott threw completing 6-of-12 passes for 87 yards and two interceptions. His favorite target was Ryan Decker, who turned short passes into big gains.
Decker had two catches for 50 yards. Some big plays were called back due to penalties at critical points during the first half.
On the ground, Lane Starling racked up 18 tough yards on four carries. Scott scored The Oaks' only touchdown, carrying the ball 18 times for 74 yards during the game.
Defensively, Scott had nine tackles, two sacks and a blocked punt. Starling added eight tackles and Silas Frick had seven tackles. Daniel Adams had an interception late in the game that sparked The Oaks' only score. Decker found some special team's success, finishing with 84 yards on five kickoff returns.
The Oaks, now 3-3 overall, will face New Life in Millbrook, Georgia next week.