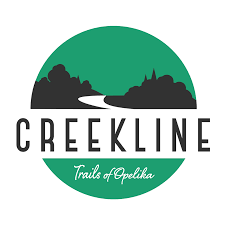 Special to the
Opelika Observer
On Nov. 20, the National Park Service (NPS) Rivers, Trails and Conservation Assistance Program (RTCA) announced the selection of eight new communities and partners across the South Atlantic-Gulf Region to receive expert consultation from NPS on projects to help spur local recreation, conservation and economic development opportunities, including The Creekline Trails project in Opelika.
"Through the technical assistance program, RTCA works with local partners to create new parks, greenspace and trails, while also protecting important water resources," said Deirdre Hewitt, RTCA Program Manager, NPS. "We do this by pairing our network of professional landscape architects and community planners with communities to achieve on-the-ground successes."
The recipients — located in Alabama, Florida, Kentucky, Mississippi and South Carolina — were selected through a competitive process and will receive assistance to help make their rivers, trails, greenways and open spaces vital, life-enhancing parts of their communities. Following is a background on The Creekline Project:
"In the city of Opelika, a grassroots campaign has begun, inspiring residents to envision the future with increased outdoor recreation access through 'Creekline Trails of Opelika.' The Creekline Trails of Opelika is a greenway vision, highlighted by the unique watershed found in Opelika. The greenway is intended to immerse the community in a system of trails, greenspaces and waterways in a seamless manner that encourages active recreation by walking, biking and paddling. In this endeavor to create new spaces for recreation, a focus on the preservation of natural lands and waterways will be a primary focus. The project goal is to assist community leaders and the city in creating a master plan for the trail system that connects natural areas in a feasible network."
About the National Park Service:
More than 20,000 National Park Service employees care for America's 419 national parks and work with communities across the nation to help preserve local history and create close-to-home recreational opportunities. For more information, visit www.nps.gov or like and follow their social media pages.