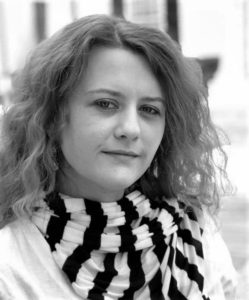 By Sarah West
I wondered how I would feel walking that path along the Brandywine again. As I set out for Delaware and Chester counties just over the Pennsylvania line, I questioned, "Could I preserve and perhaps continue to build upon the profound effect of my past trips to the region?" With slight reluctance, I couldn't deny the desire to return. Casting apprehension aside, I paced each mile through townships along the pike.
I remember once seeing an exhibition catalog and catching glimpse of the cover title, "Looking In, Looking Out." The title alone remains visually inscribed in memory. Some time ago on a rainy September Sunday, I first visited the studios of Andrew Wyeth and his father, N.C.
Compelled by a love of history and making art, the opportunity to step inside places of iconic creative process peaked one's curiosity.
Strangely enough, in the days, months and years that followed, I'd realized more about myself through gaining a better acquaintance of the late artists through visiting their exhibited works and more so their places of process. I first visited Chadds Ford years ago to paint with little knowledge of the people and art that reflects the place. I returned to find a look glass through which I learned to see within through looking out and observing impressionable things to which I could find individual relatability.
It is September again. Summer lingers as the first leaves fall upon the millstones. Balmy air, and heavy dew, the meadows bloom with wildflowers and the weeds perspire sweet perfume. I watch a white heron on the water's edge and delight in catching a glimpse of autumn's prelude in red and yellow hues. At the only traffic light, I take a turn and zigzag around bends and hills on the valley floor. Grassy knolls protrude and dense cattails grow by the roadside. The mirror directs my turn. I look back with sharpened perspective. I am learning to see where I am from and further appreciate my own origin.
Sarah West serves the Opelika Observer as a contributing columnist, with written works of cultural arts relevance and prose. She is a preservation, and conservation advocate, activist, and visual artist of American illustration with a focus on regional narrative painting. She is founder of the Sarah West Gallery of Fine Art, A Center for Cultural Arts, Smiths Station, Alabama's premier fine arts destination. She is the appointed Official Artist to the City of Smiths Station, a Lee County syndicated columnist, the director of her art center's Cultural Arts Outreach Initiative which partners with local schools to make the arts accessible to all. She also serves a chief curator to the City of Smiths Station, City Hall Art Galleries. She is a founding member of the Smith Station Historic Commission.
She mentors art students of every age through weekly classes at her studio located in the heart of Smiths Station, Alabama. To learn more about her work and activism visit, www.thesarahwestgalleryoffineart.com.