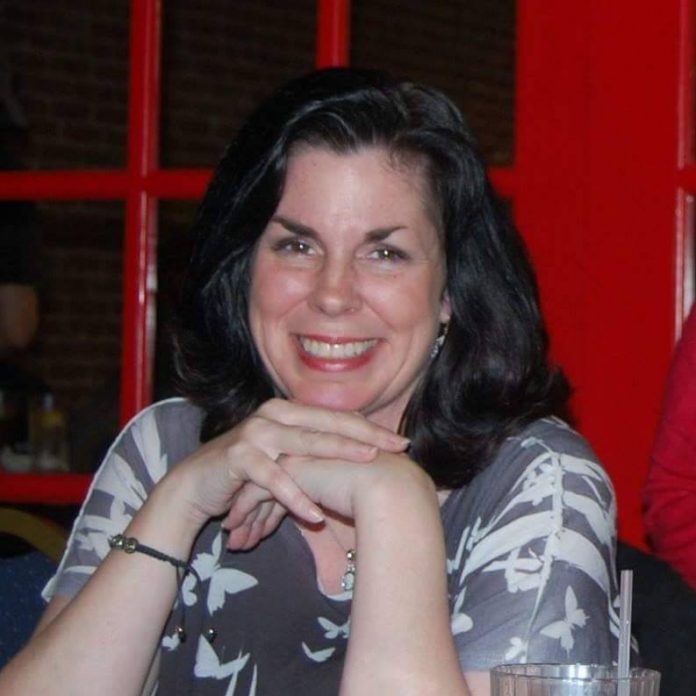 By Wendy Hodge
Last weekend, when it was still a staggering 90-plus degrees, I found myself driving toward Attalla, Alabama. I'd seen an animal rescue sanctuary online that was open for visitors, and I just had to check it out. I drove old country roads with the windows down, grateful for every little breeze that drifted my way. I stopped and took pictures of ponds and cows and weathered gravestones in neglected cemeteries… all in all, a perfect kind of day.
I was trying to remember the last time the weather was cool, when I crested a hill and found where Fall had been hiding. Etowah County was wearing autumn like a new Sunday dress. Where the trees behind me had been brown and lifeless, the road ahead shimmered with leaves beginning to turn and glow in the sun. Crossing from one county to another, I left summer behind and had to pull over to take it all in. I stepped out of the car and held out my hand. An amber leaf drifted down and landed on my palm.
When was the last time I'd seen a leaf this color? When was the last time I'd felt an actual wind on my face? Was this finally the last day of summer weather?
As I stood there contemplating "lasts," my phone buzzed with a message from someone I've known my whole life. She has fought cancer, more than once, and now is facing chemo-induced leukemia. She won't win this battle. Her days have been numbered. She is facing an autumn of true "lasts." When will she not be able to text me again, I wondered. I felt a reluctance to answer, as if that ensured she would text me again…. that there would indeed be another occasion to hear from her, another day for a last talk with my friend.
Last conversations haunt me.
My last conversation with my sister, a quarter of a century ago, was not something I was prepared for…. not something I ever imagined I would need to be ready to handle. We were young – my siblings and I. Carol was barely in her 40's. I'm older now than she was ever able to be – by more than ten years. Her babies are grown men with babies of their own – lives that she missed out on entirely. There are days when I can barely stand the injustice of that.
The last time I spoke with my sister was not the morning she hugged me and said goodbye after a weekend visit. It was six days later. I'd watched her back her Toyota, packed with her two boys and enough toys for the day-long drive she had in front of her, down my driveway and head to Virginia.
Hours later we received that phone call everyone fears. There had been an accident. The boys were hurt, and Carol had been air-lifted to a hospital in Richmond. Many long dark miles and darker hours later, we all stood – my parents, my brother and his family, and myself – beside her hospital bed. She was in ICU. She was in a coma. She was not, and never would be again, herself. Head trauma had taken away that part of her that made her the woman we knew.
Wanting some knowledge to cling to, and being the person who always wants to know what there is to know, I pressed the ICU doctor for a statistic… a number that would mean there was a chance this would all somehow go away. He was young, but his eyes were ancient – the price of his work, I suppose. His name was Dr. Goode, and he spoke all the general terms doctors use when there is nothing good to say…. "The first 24 hours is crucial." "All we can do is wait." "There's not much information to give."
I must have worn him down, because he eventually pulled me aside and said, "It's not good, miss. Chance of survival is less than 20 percent at this point. And if she does survive, she will not be who you remember. She will not be a whole person at all."
I swallowed that down and kept it to myself. The others were not ready to hear it.
I don't remember whole pieces of the six days that followed – just flashes of memory like snapshots from an old instant Polaroid camera. I do remember my brother telling my sister, in his calm voice, that everything was okay. I remember my sister-in-law urging Carol to stay with us. "Your boys need you," she said.
People came and went – doctors, nurses, church members, neighbors – all strangers really.
Not one of them knew what Carol's voice sounded like when she sang along to the radio, or how her eyes had so much love in them when she looked at her sons, or how priceless her hugs were because they were not given to just anyone. I resented their presence. It felt like an intrusion, and I would often slip away to the rooftop to rest from the fluorescent lights and the beeping machines and the endless not knowing and waiting.
The sixth night, a Saturday, I remember with complete clarity. The hospital used an old hotel for lodging for family members of critical patients. Around 11 PM, I slipped on my shoes and walked the two blocks to VCU Medical Center.
When I entered the ICU ward, Dr. Goode was there. He brought me a cot, without saying a word, and left me alone with Carol. I scooted the cot next to her bed and sat watching her for a while. The bed she was on was designed to tilt slowly from side to side to help prevent further swelling.
The motor beneath it made a low humming noise, and it took exactly 7 minutes for her to tilt completely to the other side. I know because I kept track with my watch.
After an hour of silence, I lay down on my side and reached out for her hand. She was facing completely towards me, and the moonlight was behind her. And I said what she needed to know. I told her the truth. "You were in a terrible accident. Doctors are taking care of you, but they can't fix this. It's time to let go. We will take care of the boys. You can rest now."
The words hurt leaving my mouth, like truth sometimes does.
I watched her bed tilt away from me and back again, away from me and back…. dozens of leavings and returnings…. and by the time the sun was coming up, I had kissed her cheek, whispered I loved her, and walked slowly to the roof. I was not there when the doctors gathered around her bed that morning and decided that the swelling in her brain and her heart and her lungs was beyond their ability to resolve. But I believe I WAS there when my sister gave up her hopeless battle. I believe our last conversation gave her the peace she needed to leave this world.
I carry that conversation with me. I guess I always will.
As I stood there, holding the first sign of autumn in my hand, I was reminded that in the midst of beauty and sunshine, there is the presence, most often veiled and silent, of an ending – a finality that is, ultimately, inescapable. And isn't that what makes the amber leaves more golden?….the water a clearer crystal?….and the breeze on the air sweeter to breathe in?
The knowledge that this day, this hour, this moment could be the last. The brevity of life is a gift, bitter and tough, but a gift nonetheless, that makes it our duty and our privilege to live every moment – every. single. moment. – and say all the words on our heart – every. single. word.
Wendy Hodge is an Opelika native, an empty nester and lover of all things Opelika. She previously had a column titled A Word or Ten, which was featured in the Tennessee Star Journal and is currently awaiting release of her first novel with Harper Collins Publishing Company.