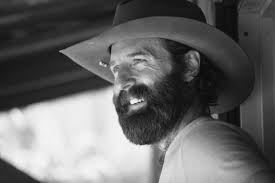 By Sean Dietrich
Mequon, Wisconsin.—It's cold in Wisconsin. Try 29 degrees on for size. This is definitely not the time of year you want to run out of toilet paper because of a coronavirus epidemic.
But I suppose Wisconsin people are used to the cold. I talked to one Wisconsin lady who said, "This is nothing, last year it was so cold that if our thermometer woulda been an inch longer, we woulda froze to death."
The Mequon Pizza Company is making the weather and the virus pandemic a little more bearable with regular pizza deliveries. Their deep-dish pies are the best in town. Their hand-rolled mozzarella sticks are to die for. And if you order today, your large pizza comes with a free side of Cottonelle 2-ply toilet paper.
That's right. Toilet paper is on the menu at Mequon Pizza Company. They are delivering rolls of toilet paper all over the area.
An official company spokesperson announced online a few days ago: "Did you run out of toilet paper? If so, the Mequon Pizza Company has your back! …We will give you a free roll of Cottonelle 2-ply toilet paper if you need it! Just ask!"
There is a limit to six rolls per customer. One dollar for each additional roll. But the main thing to remember here is: The Mequon Pizza Company has your backside.
I wish they delivered to Florida.
Portland, Oregon — Wanda is reading bedtime stories to her grandchildren via video phone calls. She has been doing this every night.
"You have no idea how alone I feel," said Wanda. "To be a lonely senior citizen, sometimes going to the grocery store or the post office was the only socialization I got."
She reads to her grandchildren from the same book each evening. Her grandchildren end every phone call by kissing the camera and saying, "We love you, Grandma."
"It's all I have to look forward to right now," says Wanda. "I love it."
Jonesboro, Arkansas — Jonesboro is a cool town with lots of things to do. But all the storefronts and restaurants are losing money since business tanked.
Which is why an investment company that owns several area restaurants is waiving rent so local eateries can keep paying employees.
The Young Investment Company told tenants yesterday: "We ask that you use this money instead to pay your employees and take care of your family. Stay strong. We will get through this together!"
You don't typically expect this kind of positive attitude from frugal property owners. And if you've worked in food service, you know exactly what I mean. I once worked in a restaurant where the owner was so cheap that he ate his cereal with a fork so he could reuse the milk.
To tenants like Chef John Myers, this lenience was not just appreciated, it was life saving. "That money goes straight to the employees," says Myers.
Reno, Nevada — It's spring break and college kids are supposed to be on beaches, throwing Frisbees. But Jayde Powell, a 20-year-old psychology student at the University of Nevada in Reno, had a better idea.
Instead of vacationing on a crowded beach, throwing a Frisbee that could seriously injure some poor middle-aged guy, or worse, knock over his beer, Jayde is delivering groceries. And I don't mean a few bags. I'm talking metric tons.
Not long ago, Jayde gathered several friends from her medical fraternity, Phi Delta Epsilon, who probably have a combined IQ of 73,912. They formed a gang called the "Shopping Angels."
Jayde posted some information online offering to deliver essentials to elderly neighbors.
The responses flooded in. Emails came from all over the nation. Messages from those needing help. Messages from people wanting to help out. And sincere messages from helpful folks who wanted to take a minute to tell Jayde about the life altering power of Amway.
No, I'm just kidding about Amway. I think.
The Shopping Angels have been raising money hand over Frisbee. So far, they have raised $19,000 in only a matter of days. In fact, Jayde's club has gone nationwide almost overnight. She has brought on five coordinators to help take on the mounting workload.
Jayde says, "A lot of our volunteers have already said they hope this continues… The fact that people want to continue this when quarantines are over shows me that this is something that could continue long into the future."
I've never met Jayde, but I know that the launch angle of her future has changed in the past week. I'll bet it's only going to keep changing. And the funny thing is, spring break isn't even over yet.
So anyway, I keep trying to go back to my normal daily writing, sharing important updates about my dogs, my wife, mayonnaise, etc. But I just can't seem to quit reading these stories. Not when people keep emailing them to me by the bucketfuls.
This is a rough time. Our world feels like it's stuck in a kind of Purgatory sometimes. Watching the news is starting to give me palpitations.
So each morning, I read these emails on my computer screen and become so moved that I call my wife into the room. Then I tell her about how a pizza shop in Mequon is delivering free toilet paper. Or about how a grandmother misses contact with other people.
Even though I don't mean to, I start to choke up while reading. Not only because I am touched by the stories; not only because during sad times the human race will always find a way of surprising you.
But because we are almost out of toilet paper.
Sean Dietrich is a columnist, novelist, and podcast host, known for his commentary on life in the American South. His work has appeared in Newsweek, Southern Living, Garden and Gun, The Tallahassee Democrat, Good Grit, South Magazine, Alabama Living, the Birmingham News, Thom Magazine, The Mobile Press Register, and he has authored nine books, and is the creator of the Sean of the South Podcast.