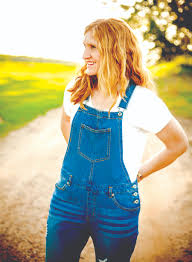 By Bradley Robertson
It's been just over six weeks since our lives completely flipped upside down. Schools closed, businesses halted normal operations and quarantine-life became a real thing we never, ever imagined.
We all sat at a stand still having no clue what was to come or what COVID-19 would look like.
Our spring calendars that were typically full got a great big line crossed all way through it.
Church was cancelled, who would have ever imagined that?
Restaurants closed their dining rooms, their livelihood for their families.
Thousands of people lost jobs.
Our Hospital, EAMC, was flooded with sickness and overwhelm.
Children began to stay home and learn a new normal for homeschool.
Mothers began work they never knew would be placed in front of them.
Fathers even were told to stay home, when by nature they go and provide in other places.
We all paused. Right in the middle of a fast-moving story.
Work, business, busy, to-do's, obligations, lists, all the stuff we said "yes" to, life stopped.
Or did it?
In my mind I began to envision an old film projector. I could see it set up in an old attic or hide-away room, lights dim and projected onto an old white sheet. I pictured an older couple whose children had left home, sitting back on a small couch, staring into their life from many years ago.
The father grilling out in the backyard, mother smiling in the sunshine, carrying a tray of lemonade.
Boys in green grass throwing a football and a little wrestling added in too. Maybe sweet little girls giggling over jumping rope or sitting upon a tree house, high up in the backyard.
I fast forward my thoughts to today. And what of all this quarantine-chaos do we see?
We see children playing and smiling in their backyards and riding bikes.
We see mothers waving to their friends from afar, neighbor to neighbor and blessed assurance that we are not in this new life alone.
We saw fathers more in tune to their families, and living with them side by side, a place not of their normal, but a place where they are loved.
We see sidewalk chalk like it is going out of style. Pictures and words that bring hope and joy and a beautiful sense of art to passers-by.
We see Drive-By birthday celebrations! Who would have ever thought of that? No more car-line at school but car-lines of laughter and song, gifts and presence.
We see prayers over a hospital in a way we never dreamed. Cars taking over parking lots in the dark, lights shining bright to remind those fighting for us that the fight is not theirs alone.
We see local business, bringing innovation and realness to a community, for their endeavor of service and love has no end.
We know the reality of death. We know the truth of the jobless. We know the reality of an untold future, but what we see is goodness and love and in abundance.
There will always be misfortune, but there will always be hope.
We are living in the story we wanted to tell along. When we watch our family film years from now, would you see the busyness and weight of life? Or would you see the delight in actually living every day?
I see perseverance. I see joy. I see "feed the hungry" and "serve the strangers."
I see the most beautiful spring I have ever seen in my life. I see hard spaces covered and smothered by love.
I see my family gathered around our table at dinner for the 100th time in 50 days and we say, "thank you."
I pray you all are well. I pray you not only see the hope of today, but that you feel it in your soul.
"Now we have this faith as the assurance of things hoped for, for the conviction of things not seen…"
Hebrews 11:1.