BY KENDYL HOLLINGSWORTH
KENDYLH@OPELIKAOBSERVER.COM
OPELIKA —
Bryan Winston is in the business of giving back.
The photographer and managing director of the Opelika Art Factory is offering "Headshots That Help" to benefit interested patrons and those in need locally.
"Just the price and the quality of work is crazy good, but the fact that you now get to do something charitable and get this really good thing, I think that's kind of cool altogether," Winston said.
For $107, a patron will get a 15-minute headshot session and provide three more headshots for underprivileged job seekers through the local Goodwill, high school seniors through The D.A.C. Way and patients at Arbor Springs Health and Rehab Center.
Winston said he will photograph patrons in front of up to seven different backgrounds, and they will receive all the headshots — about 10 per session — complete in about 24 hours.
The headshot sessions will take place Feb. 2, 2023.
Winston, who has been a photographer for 21 years, said he believes a good headshot can do more than boost your confidence or make a great gift for your mother; it can also help you get a job or elevate your college application.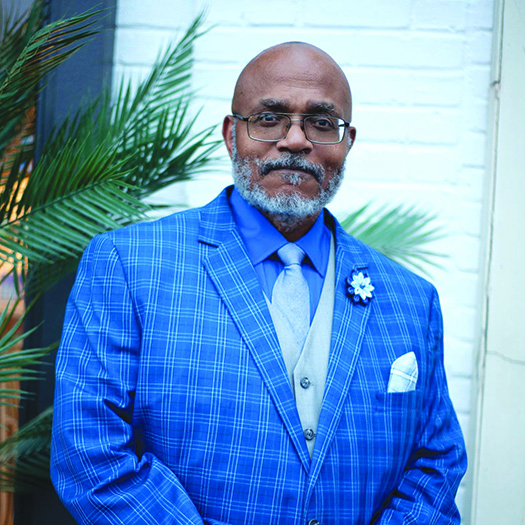 "Having a headshot you're confident in helps you in the interview process, and it helps you secure the interview," Winston explained. "I'm 1,000% sure that the better your headshot on LinkedIn, the more contacts you have. … It makes it more personable. It's easier for people to connect with you when they can see [your face]."
Winston also suggested gifting a session to a loved one so they can get their own headshots. If nothing else, the client will receive a collection of portraits to take pride in.
"Most people in today's age where you have a cellphone have hundreds … of pictures of yourself, right?" Winston said. "But that doesn't necessarily mean you have pictures of yourself that you love, or that you have even good pictures of yourself. So this gives everybody the opportunity … to get a professional headshot from somebody who's shot movie stars and presidents and heads of corporations. I'm really good at headshots, so they get a really good headshot. But all of these other people who also deserve to be seen and celebrated — they get their opportunity to have a headshot, too."
This may be Winston's first time offering Headshots That Help in Alabama, but he has seen success with the service in Washington, D.C., and Baltimore, Maryland, where he has previously lived.
In fact, Winston said he also has experience doing wedding photography, shooting magazine covers and taking photos for a wide range of brands and entities, from The Gap to the White House.
Now a resident of Tuskegee, Winston spends much of his time managing the new Opelika Art Factory, a 6,000-square-foot commercial art building with spaces for rent.
"We just want to be a place where artists can work in Opelika," he said. "… Being able to be a force multiplier for other photographers would be kind of cool. To become an area where there are models and photographers and makeup artists doing and producing high-quality work would be kind of cool."
At the end of the day, Winston said he's happy to have a camera in his hand and be able to use his craft to help others. And while he's already committed to provide free headshots to those in need, each purchase of a headshot session helps him and his team afford to be charitable.
"We're already signed up and committed to do 40 shoots for each of those organizations," he said. "So now we're just asking people to help us be charitable and to get something good for yourself."
Sessions for Headshots That Help can be booked now at www.opelikaartfactory.com/headshots-that-help. Scroll down to the bottom to find the "Book a Session" button.