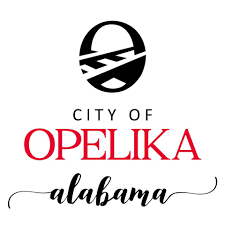 Special to the
Opelika Observer
The City of Opelika's Information Technology Department recently implemented its own hosted ESRI GIS portal. This hosted portal gives GIS the tools and ability to publish GIS data online and produce web applications targeted to specific mapping needs.
These resources can be a valuable tool for the city and for the public. The goal of information technology is to support end users (city employees and the public) in the best way possible. GIS has been working to produce departmental mapping applications citywide as well as a robust interactive data map for the public.
Projects completed include field data collection applications for the Opelika Fire Department (OFD) and Public Works/ESG, online web applications for OFD fire training, field maps for the ESG Wastewater Division, voting wards, use zones, Adopt-A-Mile Mapping applications for Keep Opelika Beautiful and Opelika Environmental Services trash routes.
"We're excited to introduce this mapping tool on our website. James Bush and Tony Aycock of GIS worked tirelessly with various city departments gathering feedback on what the public requests most often – preparing data layers, creating geocoders, configuring symbology, creating labels, configuring line weights, creating visible scale ranges, drawing order configuration, pop-up window configurations, attribute table configurations, layer styling, masking, clipping, reshaping and completing various geoprocessing analysis and sharing properties," said Chief Technology Officer Stephen Dawe.
This map includes basic "basemap layers" and other datasets that The City of Opelika GIS team maintains. This map also features high resolution aerial photography and topography that is captured every two years for the Lee County Aerial Cooperative (a collective of Auburn, Opelika, Lee County and Auburn University).
For a full listing of what data and widgets are included in the map, visit www.opelika-al.gov News Section. The map can be found at https://www.opelika-al.gov/370/Maps. For more information about the GIS mapping tool, call James Bush at 334-705-2144.